Hurricane Windows in Largo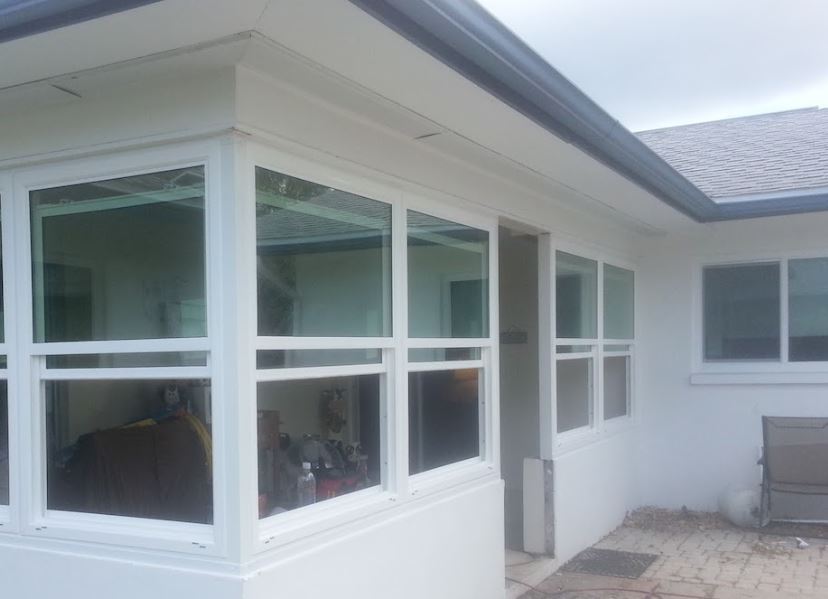 Uh oh, it looks like it is hurricane season again. Prepare yourselves Floridians! The plus side, we can be rocked to sleep by thunderstorms almost every night; the negative side, we can be ROCKED to sleep by thunderstorms almost every night.
Are you scared of the looming hurricane season that has already started? It seems like it takes up half the year. Not quite but it might as well be right? I don't know about you but I always keep one ear up just in case there's something being said about the hurricane of the week that is headed for Florida.
Maybe it is finally time to consider getting those special hurricane windows that are supposed to be able to withstand a majority of the hurricanes that we've seen throughout history.
When searching through the dozens of hurricane window companies there four factors that separate the professional from the amateurs. Those factors include the following:
Free Estimate
Company Been Around for Decades
Multiple Types of Windows
Trained Professionals
If you make sure that your company meets these guidelines, I'm sure you'll be happy and find a company that you can go back to for all your hurricane window needs!
Free Estimates
The first step is simple. If they give out free estimates then move down to the next item on the checklist; if they don't give out free estimates then cross that one off your list and move on to the next company.
Any company that knows what they are doing should have an idea of the window replacement business and its demands so there is no reason why they can't have an estimate for you with only a few minutes of your time answering questions as payment.
Clearwater Window and Door, Inc. is waiting for you to give them a call and is happy to give you any information you need!
This is a simple but crucial step because if they don't have an idea on how much it'll cost then that means they haven't been working hard enough or long enough. Don't trust a company that doesn't even know enough to give you an estimate on how much a job will cost!
A Company That has Been Around for Decades
The city of Largo was incorporated in 1905. Largo is also best known as "Citrus City" for its agriculture consisted of mostly citrus groves back in the early 1900s.
Now I sure don't expect you to find a company quite that old but you can definitely find some that are pretty close to that old. Because for as long as people have lived in Florida, there have been hurricanes. Even before it was named Florida there were hurricanes.
The window replacement companies that have been around the longest know the area and you can bet that the companies that have been around for a while definitely jumped all over the hurricane windows when they first came out.
Clearwater Window and Door, Inc. has been putting in replacement windows for over 50 years. That's a stand up company in my book!
Any window company in Florida knows that if people can get a hurricane resistant window over a regular window that they will lean toward the hurricane window.
If you go with an older company over a younger company then you won't be sorry. When it comes to hurricane windows, experience is always the winner. Companies don't stay open if people don't like what they do. That is just a fact and there is no arguing with it. No one keeps open a failing business unless they can turn it around.
Multiple Types of Windows
S.C. Johnson is a company that works on providing many quality products. They make many types of cleaning products. When it comes to a company, it's all well and good that they make a good product; but let's say that company makes two, three, or more good quality products.
That says even more about the company if they excel in more than just one item, even if you don't necessarily buy that item. You never know if some point down the road that you might need that product as well.
The point I am making with this third quality is to look for a hurricane window company in the Largo area that installs multiple quality products even though you may not necessarily need the other types of windows installed at this point. It is not a bad idea to see the other types of windows that they install.
This quality is one that you will find in the truly professional window companies because every company has a best product but if there are multiple "best products" then that says the company values quality products. Those are the companies to look at.
Trained Professionals
Just like you don't want a toddler fixing your car, you don't want someone who is not trained in handling windows and installing them properly.
Installing windows, especially hurricane windows, can be a matter of life and death. I'm sorry to get dramatic on you but it is true. If the window is not properly fastened to the house or is not properly sealed after it is placed then it could spell disaster, especially during a hurricane. Something that is meant to protect the house could damage it further.
It is a matter of trust when it comes to this issue. Why should you trust any company that does not care enough to ensure you in some way that their employees are trained to handle their job?
Clearwater Window and Door, Inc. is one of the companies that provide their license and insurance number for anyone who wants to know!
You understand the point I am trying to make. If you don't get a professional to install your windows, you could not only be causing your electric bill to increase but also you could be putting your life and the life of your family at risk.
That is not something I am willing to risk; is it something you want to risk by not hiring a professional?
So if you are looking for some hurricane windows for your house this year, follow these four guidelines when picking out the hurricane window company in the Largo area that is right for you.
Find a great company in the Largo area, such as Clearwater Window and Door, Inc., that can your house ready for those nasty hurricanes visit Largo Hurricane Windows!
Client Testimonials