Largo Replacement Windows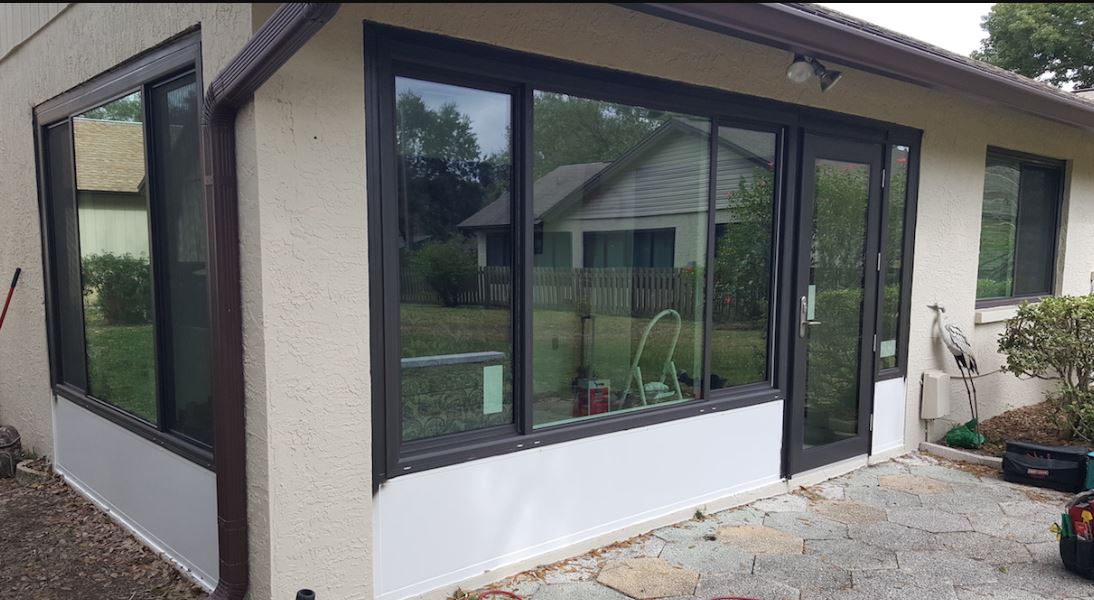 If you're like me you put things off way past the time when you should….like replacing windows that just have little dings in them, or windows that are not fitting correctly. The problem is, you're no contractor and handyman is not in your job description. I get it. It can be a major headache! This time you are looking into having it replaced professionally; but how will you know what to look for? There are so many different window replacement companies. How will you know whom you can trust?
Largo is a fairly small city so sometimes it's hard to find exactly what you are looking for but if you follow these 3 easy steps you can find a company who will fix that window quickly and headache free!
Find a company that has been around for a while
Check to make sure the company is licensed and insured
Call them and get a quote
Finding a Company that Has Been Around for a While
Did you know that Largo is also known as "Citrus City"? It was nicknamed that because of all the citrus groves there in the early 1900s. Chances are that even if you've lived there a while that you had no clue. I know I had no idea!
The first and most important step in looking for replacement windows is finding someone who has been doing the job for a while.
Just think about it. When something has been around for a long time then is usually means the window replacement company does a quality job and that's why people keep going to it. Businesses don't keep a float if they do a bad job. I don't know about you but I don't recommend anywhere that didn't do a good job.
Clearwater Window and Door, Inc. has been putting in replacement windows for over 50 years. That's a stand up company in my book!
Cities and businesses are different in one big way. A town can't really close down from the lack of people visiting but it leads me to my connection… if a business is a good one, they've been around for a while. If a business isn't any good it shuts down because there wasn't a reason for people to keep going back.
Largo was incorporated in 1905. You don't need to go looking for a company that old! But when looking for replacement windows you should probably start with those businesses that have at least 20 or 30 years under their belt.
Licensed and Insured
The Largo Public Library is one of the most heavily used public libraries in Pinellas County. They have over 700,000 items in yearly circulation, including a variety of books, ebooks, and DVDs.
A library is really similar to when a business isn't licensed and insured, especially a window replacement business. If a business isn't licensed or insured how can you be sure they are worth your time? If the library doesn't have it's system to find books then you can waste a whole lot of time to still come up empty handed!
So now you've got a couple businesses you are looking at and you are looking over the steps. The second step is an important one. If a company isn't licensed then they shouldn't even be doing business in window replacement. You might as well go hire a Largo neighbor for that lack of security!
Clearwater Window and Door, Inc. is one of the companies that provide their license and insurance number for anyone who wants to know!
Every company that hires out a service must provide a license number, which tells you as a consumer that they are allowed and certified to do the job of window replacement.
If they do not provide this number then honestly there is no reason you should trust that they even know how to do window replacement properly.
Now you may be thinking to yourself, "Well if they have a license number shouldn't that mean that they have insurance, too?" You can't really assume that either. Honestly, the company shouldn't have any issue putting out that information either.
Accidents happen all day, every day. If a company doesn't have insurance it's not only most likely illegal, but also it basically says that they don't care enough about their customers to protect them from accidents that are just unavoidable. Do you really want to be a customer to a company that cares so little about you?
Get a Quote
Did you know that there are just over 70,000 people living in Largo? The average income for a household in Largo is about $30,000, as of 2010.
Now you've finally found a company that you think you can trust but then you think to yourself, "Yeah I know I can trust this company but how much is this going to cost?"
Give them a call! Any company worth looking into will have a phone number to reach them and will have no issues with any questions you might have including those about prices. Clearwater Window and Door, Inc. is waiting for you to give them a call and is happy to give you any information you need!
If the company you are looking at won't give you a quote then I don't know about you but I feel that there is something not quite right going on. Either they don't know what they are talking about or it might be a sign that the company might not be what they are trying to portray themselves as on the Internet.
If you followed the first couple steps then you shouldn't run into any issues with the company not giving you a quote for free. It shouldn't cost you a dime for you to call them up and ask how much the window replacement job you want done will cost.
Let's just be honest, money is an important factor when looking for a window replacement company. You can't always say the cheapest is the one to pick; because let's face it… the price is cheapest for a reason. But usually you can stick to a price somewhere near the low end and still come out with a job well done.
So the next time Johnny breaks a window with his new ball, an unfortunate hurricane hits or (knock on wood) a burglary happens just follow these three simple steps and I'm sure you'll find a company that does quality work, cares about its customers, and won't take an arm and a leg to do the window replacement.
Find a great company in the Largo area, such as Clearwater Window and Door, Inc., that can your house some professionally installed windows visit Largo Replacement Windows!
Client Testimonials