Before you decide whether or not to install hurricane windows in Pinellas County, FL into your home, it might be nice to look over a comparison as to what your home would be like before and after the installation. Comparing those two ways of living can help you make a final decision for the best, one way or the other. Here are a few things to think through.
Energy Bills: Before
Before you have hurricane windows installed, your energy bills could very well be on the high side. If your windows are older and leak air, the bills will continue to get high until you do something about it. There might be small repairs you can make or, you might just need to replace the windows.
After
Once you put in hurricane windows, you will notice that your energy bills sink to a new low—and stay there. It makes sense, when you think about it, that hurricane windows would be huge energy savers. They don't let air from hurricane winds through so of course, they can keep out everyday air leaks. Having those smaller energy bills can be life-changing for you. You have a larger budget to use on other things whenever you want it.
Home Protection: Before
You had to put up hurricane shutters over the windows whenever you heard that a bad storm might hit or your home would be completely vulnerable. Your home was also not very protected from golf balls, kids throwing baseballs, or other such accidents.
After
After the hurricane windows are installed, you don't have extra chores to take on when storms are predicted. The windows are ready at any time without any extra help from you. You also don't have to worry about golf balls breaking the windows if you live near a course or a child throwing a bad ball outside. The windows don't break. You are hurricane safe and accident-free where your windows are concerned. That can help you feel safer from intruders as well since you know they certainly can't break a window to get in.
Aesthetics: Before
Your home might look okay, but if your windows are aging and starting to sag or show their age in other ways, it definitely could look better. Painting can help, but eventually, the best thing for your home's appearance is new windows.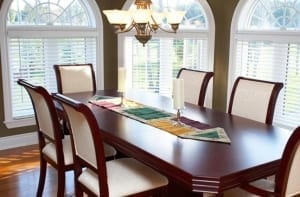 After
Hurricane windows are just like other replacement windows in that they can put a fresh, new look on your house both inside and out. They don't really look any different (they aren't bigger or more bulky) than average replacement windows, but they do offer a lot more benefits.
When you are considering hurricane windows in Pinellas County, FL for your home, thinking about what your house would look like before and after the installation will help you dream about the differences and make a final decision one way or the other. There are plenty of benefits to installing new windows and making them of the hurricane variety.