If you've ever considered getting hurricane windows in Pinellas County, FL, it might be because you live in a hurricane prone region of the country. That's a great reason to get these windows. It's true that they will protect your home beyond any other window measure. They don't break when debris is thrown their way and your whole house is safer, both during a storm and any other time, like if someone were to try to break in. But beyond storm safety, there are other things that can create a happier home because of the hurricane windows. These windows simply rule. And here's why.
Lower Energy Costs
Impact windows come with glass options, but all of the, particularly the best among them, will reduce energy costs quite a bit. Your budget will win big time. The most effective hurricane windows will protect your home and lower the energy bills a good deal. You will have more money in the bank to do other things with on a monthly basis. Even when it's not hurricane season, you'll be ready for efficiency and comfort within your home.
Insurance Breaks
Your regular windows could be part of the cause of your higher insurance rates. It's not something you may have considered! When you put in hurricane windows, make sure you let your home insurance company know because you will get a break on your insurance, which is another financial benefit to getting the windows. Your home is seen as less of a risk and safer all the way around, so insurance won't cost you as much.
UV Reduction
Impact resistant glass is generally laminated, which can take 99% of the UV rays out of the natural lighting you let into your home. You don't have to worry about flooring, furniture, and other things fading before their time, which will save you even more money in replacement items.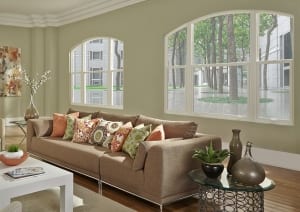 Sound Reduction
You want your home to be a peaceful location and the hurricane windows can help with that as well. You won't hear nearly as much that's going on outside the home when you are inside. That can really help you restore the quiet you want within your home.
Resale Value Rises
When you have good windows on your home, the value of the home is going to go up. For a number of factors, especially in this region, hurricane windows are the best. You will have the highest resale value on your house possible through the hurricane window installation.
When you are interested in hurricane windows in Pinellas County, it's nice to note that these windows really do rule…and not just because they protect your home from hurricane storms. They can help you reduce noise inside, take away UV rays, break down the energy bills and insurance rates, and many other things. The professionals at Clearwater Window & Door Inc are here to help you figure out what you want to do with your new windows from start to finish to ensure you get everything you need from them.