As you dip your toe into the replacement window world, you might look at new windows and want to get something standard, but customized to your liking. Before you make that decision final, keep in mind that hurricane windows in Pinellas County, FL come with options as well. You might think that hurricane windows are all the same and you just have to get whatever's available. That's just not the case at all. In fact, you can customize hurricane windows just as much as you can to regular windows. Here are a few choices you'll have to make if you go with hurricane windows.
Color Choices
One of the most aesthetic options you will have to choose is what color you want for your windows. White is the most popular option since it goes with anything you have at your house now and will still go with anything you have at your house later if you paint. But you don't have to go with what's popular. You can go with something that matches your house, something that contrasts, or something that adds a pop of color.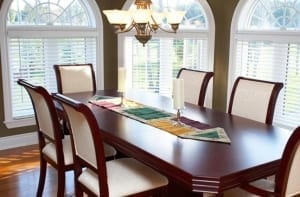 Style Options
Hurricane windows come in any different style choice, just like regular windows do. You can get double hung, casement, sliding, and even bay or bow windows. These options are as varied as they are on other windows and you get to choose what you want for your home. You can choose all one style or vary it based on the room of the house and what it calls for.
Hardware Differences
There are so many different pieces of hardware that if you started looking now, you'd never see them all in this lifetime. But the best news about that is that you can find absolutely anything you want for your windows. And when you get hurricane windows, you can have whatever hardware you want, just like you could for regular windows. The best thing to do is narrow down the material, like copper, silver, and so on and decide on a style and narrow it down some more. Of course, the window professionals can show you examples and help you get a good fit for your home.
Choosing the details on your windows is part of the process and when you get hurricane windows in Pinellas County, FL, that part of the process remains the same. Many people can't tell the difference between hurricane windows and regular replacement windows just by looking because hurricane windows have just as many customized details on them as other windows do. When you are ready to move ahead with high-quality windows that will protect your home from energy leaks, hurricane winds, and much more, the professionals at Clearwater Window & Door Inc. are here to help. We can show you the different options and offer recommendations to you based on your specific home and its needs. And when you make choices, we'll support them because, in the end, this is your investment and the decisions are all yours.