There comes a time in the life of any home in Pinellas County when things start to fall apart. You might first notice that the outside isn't looking as chipper as it used to. There are plenty of things going wrong inside as well. What do you do to fix things up and bring them home around again? There are plenty of options and perhaps you want to start with replacement windows. They can make a world of difference both inside and outside of your house. But aren't they expensive? Can you really fit them into your budget? There are a number of reasons why you will want to find a way to get replacement windows. Here are just a few to consider.
Pay Now, Save Later
When you get replacement windows, of course, they're going to take a bite out of your savings account. But you have to keep in mind that you are going to save quite a bit of money in the long-run. That'll help you spend the money in the first place. Sure, you have to pay for the windows upfront, but you'll start to see savings on your energy bills immediately, which will pay you back bit by bit. Plus, when you sell your house down the road, you'll get back up to 80% of your initial investment in a higher resale value. So putting replacement windows into the budget today will save you quite a bit tomorrow.
Avoid Further Damage
Windows act as insulators and protectors for your house. If they aren't doing their job properly, replacement windows may be the only option. It's up to you when you get replacement windows, but if you wait around too long, your old windows might cause more damage than they are worth. If they are letting moisture into the house, for example, that could cause water damage and even dangerous mold. If you let warped windows go for too long, they will create so many drafts in your house it can cause all sorts of issues. Replacement windows are better to work into the budget sooner rather than later to avoid more headaches and hassles.
Stop Maintenance
If you have old wood windows, you probably have to do quite a bit of maintenance on them to keep them looking nice and working well. When you work new windows into the budget now, you can say goodbye to that extra maintenance and save the money you would have spent on those projects.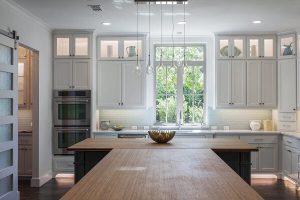 It can be hard to work extra items into the family budget, but when it comes to replacement windows Pinellas County, it is often worth the trouble. Contact Clearwater Window & Door Inc at 727-559-7007 with questions on replacement windows. We can help you go over the details to ensure you get the right replacement windows. Stop by and see us at 2025 Gulf to Bay Blvd, Clearwater, FL 33765 and we'll show you examples of replacement windows that might work for your home.