If you live in an older home in Pinellas County, you may have to replace the windows at some point. New windows are long-lasting and highly durable, but older windows have their issues. If you have windows that won't open or close properly, have air leaks and gaps around them, or just look old and worn out, it might be time to replace them. As long as you are replacing your windows, it is also a good time to think through possible changes. Here are a few things to consider.
Change the Material
If you have wood windows or another material, you can use the replacement process to change the material on your windows. You might want to consider vinyl windows, for example. They are highly energy efficient and require no maintenance. Just because you had wood before doesn't mean you have to have it again. Use this time to make a change!
Change the Style
If your whole house has casement windows, you might feel most comfortable going that route again. However, when you are replacing windows, it is a good time to change out styles as well. Perhaps there is one room in the house that is better suited to double-hung windows so the windows don't hang over the patio outside when they are open. Or maybe you want to put a large, picture window into a certain area for a good view of Pinellas County. The sky's the limit and you can make any changes you want during the process.
Change the Options
There are lots of different options when it comes to new windows. You can get different colors, new, advanced looking hardware, and a number of other things. You might consider low-e coatings on the glass so you don't have to worry about UV rays ruining your flooring and fabrics. You might also get argon gas between the panes instead of air for heightened energy efficiency. These options can make a world of difference in the look and comfort of your home.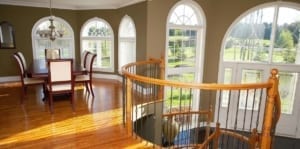 When you are ready to go with new windows Pinellas County, don't just get new versions of what you have now…unless that's really what you want! At least consider some changes so you can make your home exactly what you want it to be. The professionals at Clearwater Window & Door Inc are here to help you with that process. Change can be hard and deciding what to change is even harder. Give us a call at 727-559-7007 and we'll help you through the project from start to finish. It might be a good idea to stop by our showroom at 2025 Gulf to Bay Blvd, Clearwater, FL 33765 and take a look at some of the options we have on windows. You can see some of the changes in person and imagine them on your own home. Let's get together and talk through the options and possible changes until we reach the right combination for you!