Hurricane season officially started on June 1st so from that date on, everyone in this area of the country is on high alert for hurricanes. There is generally a little to a lot of warning as to when a hurricane will hit, but not enough to get hurricane windows in St. Petersburg, FL installed. It is best to think ahead during the season and get the windows installed before a big hurricane rolls through. Keep in mind that this is a busy time of the year for window companies. Now only is the weather generally perfect for installations, but everyone has their minds on hurricanes and how to protect their families from them. If you want to get windows during this time, here are a few tips to help you out.
Have A Good Budget Ready
If you were to pick the windows you want and then have to take out a loan or figure out where the money is going to come from, that is going to delay the process even further and put you back on the installation list. You need to have your budget in mind and ready to go so once the new windows are chosen, you are able to jump on the project full steam ahead.
Understand The Timeline
When you order new windows, there's going to be some lag time between when you order and when the windows come in. You'll want to be understanding of that time and factor that into the installation scheduling process. The window store might have a certain policy in mind. Perhaps they don't schedule installations until the windows come in or maybe they schedule it and then if the windows are delayed, they reschedule. Understand how their timeline works and try to fit in the best you can accordingly.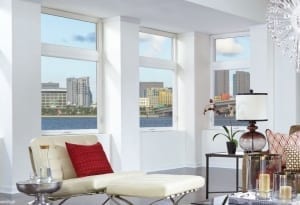 Know Your Preferences
Choosing hurricane windows is just like choosing regular replacement windows. You are going to have a lot of decisions to make. You'll want to know what colors you like, which style you prefer, and what type of hardware stands out to you. The more you know about what you appreciate, the easier it will be to make the choices without as much effort. If you want the windows to go in as quickly as possible, knowing what you like will certainly help.
Even though it's officially hurricane season, you can still get those hurricane windows in St. Petersburg, FL, hopefully, before any bad storms hit. If you've heard of a storm on the radar, you're too late. But if you work ahead of the storms and get the windows installed as fast as you can at the beginning of the season, you can enjoy superior protection all season long and beyond. The professionals at Clearwater Window & Door Inc. are here to help you every step of the way. Give us a call for a free consultation and we can get you started on the right windows for your home's needs and your family's protection this season.