Pinellas County has nice winters but even so, things happen to replacement windows on any home during the change in season. And as the weather gets nice and warmer, you want your replacement windows to look as nice as they did the first day they were installed. If you want those windows to last and look nice at the same time, you need to take care of them. Here are a few things you will want to do when you go about spring cleaning. Keep your windows on the list until you complete these tasks.
Task 1: Remove

First you will remove the screens from your windows, and if you have operable sashes you will remove them as well. Lay those parts out on a clean, dry surface where they'll be safe, or prop them up in the shower or another safe place. If you can't tilt or remove the sashes, you'll want to find a way to clean the outside surfaces as well.
Task 2: Clean Frames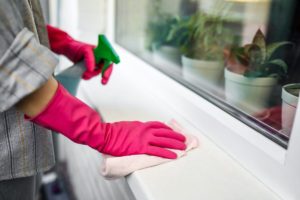 Once you get things removed and in order, wipe the frames down with water and soap. If you have vinyl replacement windows, that's all they need! Make sure the water doesn't pool in the track and wipe the frames dry. If there are any stubborn stains, use a soft brush and a little detergent to remove it.
Task 3: Clean Glass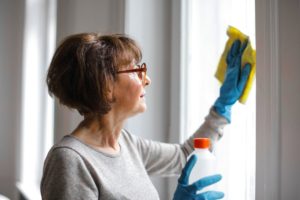 Once the frames are clean, use your window cleaner and a lint free cloth to clean the glass inside and out. Many homeowners like newspaper to get a streak-free finish. If you don't have cleaner, vinegar and water work as well.
Task 4: Concentrate on the Track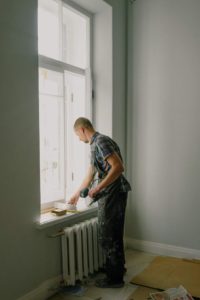 Dust and debris can really add up on the track of any Pinellas County window, even during the winter if they're closed most of the time. Vacuum and brush the debris away and when everything is clear, lubricate the track so it works well all spring long.
Task 5: Clean Screens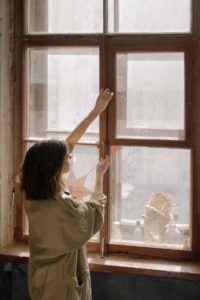 The screens are the dirtiest part of the window since they trap most of the debris and dirt before it reaches the windows. Take them to the yard and gently spray them down. You can also use a soft brush to clear the dirt away and then rinse them. Let them stand and dry before you put them back on the windows.
Task 6: Reassemble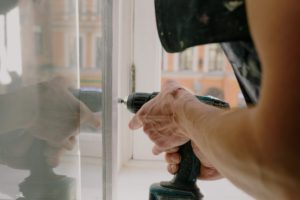 After you get everything clean and dried off, put it all back together and enjoy the clean windows all throughout the spring and summer months.
If you notice your windows aren't up to par when you are cleaning them, you might need window replacement clearwater. That time will come for every Pinellas County homeowner. When it happens to you, contact Clearwater Window & Door Inc at 727-559-7007. We're here to give you a free consultation and assessment to see just what your home needs. You can also stop by and see us at 2025 Gulf to Bay Blvd, Pinellas County 33765 to ask questions about replacement windows.