When you are considering changing out your old windows for hurricane windows in Pinellas County, FL, that's a huge change (and a wise one, at that). You will have a lot of things to think about, but the professionals encourage you to take those decisions on a room-by-room basis. You don't want to get the same thing for the entire house only to be dissatisfied with the results you get in certain rooms. Here are certain rooms of the house and what you might want to consider for those spaces.
The Bathroom
While you might want natural light and ventilation, the highest priority in this space is privacy. You need privacy in the bathroom and that's all there is to it. When you look into hurricane windows, you have all of the options you need. You can get windows with fogged or etched glass, for example, to give you the light you need and the ventilation options, but also bring the privacy you need for that space. You could also consider a sliding window for high up on the wall so no one can see in.
The Kitchen
The kitchen is the room in the house where you want natural light, perhaps more than any other space. That light will help the room look larger and more open and it will welcome guests and family members alike. It can be hard to get enough light in the kitchen because there isn't always a lot of space for windows. Consider skylights to bring light in from above without using any wall space. Or, put windows above the sink or anywhere else you can fit them. Think about functionality and how the windows open in the kitchen so they will be easy to use.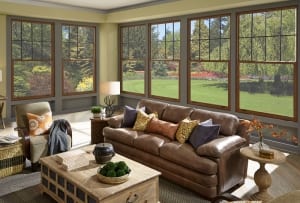 The Living Areas
In your living room, you might have a variety of needs. You want natural light, sometimes, but you might want to watch a movie and black that light out, too. You want to be able to open windows on a nice day, but shut the world out when it's cold or rainy. There are so many different windows that can help you reach all of those goals. For lighting, it's best to get hurricane windows that bring in as much light as possible and then worry about filtering that light with coverings. You can also mix picture windows with operational windows so you can have a nice view, and ventilation options.
When you are ready to install hurricane windows in Pinellas County, FL onto your house, keep in mind that various rooms in the house are going to have various needs. You want to address each room as a separate entity so you are happy with the end results in every space in the house. Contact the professionals at Clearwater Window & Door Inc and we will help you reach your goals throughout the house so you are able to have the results you want in each individual space. Start with a free consultation and we'll help you from there.