Most people in Pinellas County, FL, who purchase replacement windows have never done it before, so they might not always feel confident in their abilities. But when it comes to windows, there are several trends that everyone should be aware of. There will be trends regardless of the home remodeling project you choose. Remember that the best trends to follow are those that endure long. It's crucial to follow trends that stay in style because windows should last long. Here are some of the hottest trends for hurricane windows in Pinellas County, FL.
Chunky Trim
Everyone desires attractive windows that catch the eye. But adding a thick trim improves the appearance of the whole item. Most trim designs are uniform on the interior of the window. Trim and shutters are the most typical exterior decorating elements.
Chunky embellishments have gained popularity. You may use them to create a highly distinctive look inside and outside your windows. You can use the same style for your doors to make everything look uniform.
Arched Windows
Windows have typically been square or rectangular. Homes rarely have arched windows. Instead, such window designs are found in places of worship and schools. However, this is constantly changing as of 2022. There are increasingly more houses with arched windows all over Florida as they have an overall visual impact on the space.
For instance, they produce a lovely, curving, softening effect. Additionally, they permit a great deal of natural light to enter, and the intricate light patterns that arise help transform living areas into settings that resemble painting studios. Arched windows appear especially lovely in a house with predominantly straight lines.
Black Frames
The concept of black frames is not new. They have become one of the most often-used window designs in recent years. They are still widely used in 2022, proving their value. Black window frames look fantastic both inside and out. They appear well-balanced since the effect is both small and large. The dark concept is carried through the frames. You can't go wrong with black window frames for your premises this year. It is much more than merely pops; it is fantastic.
Partitions
Most individuals like open floor layouts when it comes to layout. However, people are reevaluating this pattern as more and more people are becoming aware of how beneficial it is to divide up space to maximize natural light.
As a result, glass walls have gained popularity in partitioning rooms. It is not only lovely but also reasonably practical. For example, it can assist in separating your living area from your kitchen and provide privacy for your workplace.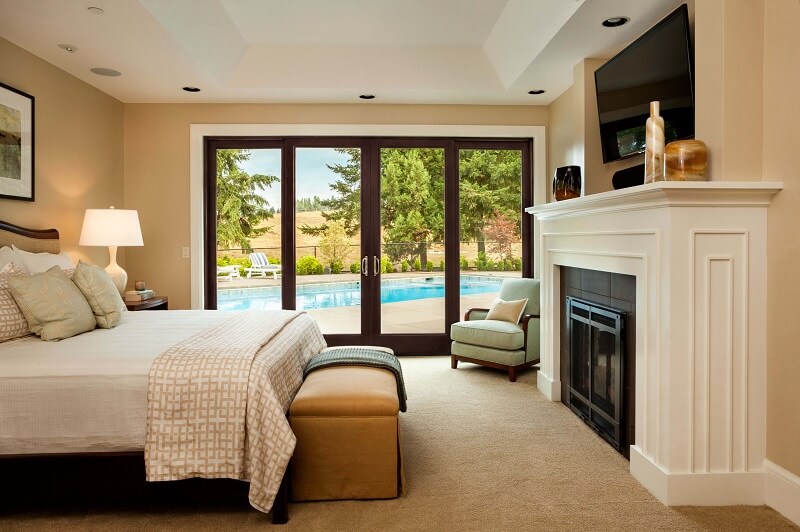 Energy Efficiency
Due to growing energy usage and production, people are becoming more aware of climate change and its environmental consequences. For this reason, energy-efficient window installation has become a trend that will not go away anytime soon. In addition to improving comfort and property value, you'll save money on energy expenses.
Keep these points in mind when searching for new hurricane window trends. Contact us if you need hurricane windows in Pinellas County, FL. We have the ideal window to make your property appear attractive and keep it safe, whether you own a business or a home.