You might have to talk yourself into making big investments, like getting hurricane windows in Pinellas County, FL. But there are some reasons that you should never ignore. Make new windows a huge priority in your life is you see any of these things going on. Here are a few reasons to hit the window showrooms, make some calls, and start making decisions on hurricane windows. 
Reason 1: Your Windows Are Falling Apart
You may be able to get away with repairs and maintenance on older windows for a while, but eventually, they have reached the end of their lifespan and there's not much more you can do. If you have cracked glass, sagging, warped frames, damaged hardware, or other large issues that can't be repaired, it's time to get new windows. By waiting, you're paying much larger energy bills and your home is a hazard in many ways. 
Reason 2: The Windows Don't Fit The New Style
Some homes change over the years as you re-decorate and give them a new flourish. If you design some new things inside or outside (or both!) of your home, you may find that the windows no longer fit into the home the way they might have before. The appeal of the space is lowered because the old windows just don't fit in. Since they're old anyway, getting new ones to match new styles and to help with efficiency is a good idea. 
Reason 3: Efficiency Is Lagging
You know that energy prices are rising, but are they rising as fast as your energy bills? When bills are out of control, it means your home lacks energy efficiency. While there can be a lot of things that contribute to that, old windows and doors are the biggest thing that fails and allows energy efficiency to sink. Have your windows inspected and if the experts agree that they need an upgrade, get them changed out so you can have better efficiency.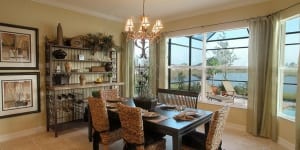 Reason 4: Security Is Lacking
You want your home and your family to be safe, but you can't guarantee anything—especially with old windows getting in the way. There might be some windows that will no longer open and that's not okay. You don't have an emergency exit in that room if you need one. And there may be other windows that have broken locks and would be easy to breach—also not okay. Get new windows to seal up the security on your home. 
There are lots of reasons to get hurricane windows in Pinellas County, FL and you can use any reason you want. But when you have any of the above reasons in mind, it's definitely time to move forward with the options and figure out what you want to do to secure your home. The professionals at Clearwater Window & Door Inc are here to help you in any way possible. We want you to have what your home needs, within whatever budget you have in mind. Let's work together to find the perfect fit.