As a resident of Pinellas County, hurricanes are a reality of life. You love where you live and you don't want to move, but you don't want to put yourself, your home, or your loved ones in danger. Whenever hurricane season approaches, you might live day to day with your fingers crossed. Instead of worrying endlessly, do a little research on impact resistant windows and make a move to protect your home. There's a big difference between standard windows covered with shutters and impact resistant windows. Let's take a look.
Look into Products
You have to keep up with Florida building codes as a homeowner and that means your home has to keep certain standards of hurricane preparedness to protect it. Standard glass windows and regular doors just don't cut it when a hurricane blows through. If high-speed windows come into contact with regular glass or throw something against it, the inside and outside air pressure will create a situation that damages the whole structure of your home. In order to avoid that emergency, Florida building codes force homes to have storm panels. You can have standard glass windows with hurricane shutters to cover them or you can have to impact resistant windows without shutters. Both add protection to your home, but which is right for you? There are advantages to both.
Cost Options
You might be attracted to the idea of storm panels to go over regular windows because the initial costs are more affordable if you already have normal windows. But the cheaper initial costs can rise over time. Storm shutters include installation every time you need them and storage between uses. Impact resistant windows, on the other hand, are always there to help you out. You can also save money with impact resistant windows when there is no storm in sight. They are highly energy efficient and protect your home from harmful UV rays as well.
Time Commitments
You may not want to have windows that need high maintenance and impact resistant windows are not. Standard windows don't have to be, either, but they are when a hurricane is coming and you have to install the storm shutters. Then, when the storm has come, the shutters have to come back down. You save time with impact resistant windows and you protect your home from intruders and other elements between storms.
Appearance Differences
Windows look better without storm shutters covering them, and impact resistant windows have built-in protection that doesn't have to be covered. If you don't want to sacrifice curb appeal, impact resistant windows are trustworthy during storms and still look nice.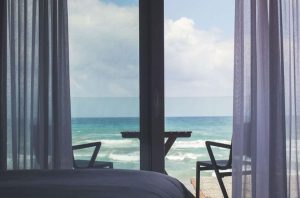 If you are ready to install impact resistant windows Pinellas County instead of storm shutter over regular windows, you're making a wise decision, both during storms and for times surrounding them. Contact Clearwater Window & Door Inc at 727-559-7007 for a consultation or visit us at 2025 Gulf to Bay Blvd, Clearwater, FL 33765 to take a look at the options we offer.