You might not think of hurricane windows in Pinellas County, FL as something you 'design,' but as the homeowner in charge of the project, you absolutely do. You get to choose every aspect of the windows from start to finish and that officially makes you the designer. You are going to want to get something that works well on your home, now, but also something that will look nice in the future. Here are a few tips to help you get the design just right so you are completely happy with your project.
Consider Maintenance Early On
While there are many different appearance things to consider as you look into the options for window frame materials, you also are going to want to think about the maintenance you are okay with doing, or not doing. If you want something low maintenance, vinyl windows might be a good fit for your home. If you are okay with projects, you can consider wood.
Functionality Is Key
In addition to appearance and even maintenance, window functionality is going to be a key to getting the right design. Of course, you want something that looks great, but you also need something that functions well. If you have a stuffy room that needs more ventilation, consider casement windows that swing out and away from your house and catch the breeze, bringing it inside. If you have a room that looks small, put in a larger window to bring in more light.
Natural Light Makes Rooms Look Larger
Speaking of natural light, it's going to make your home look larger, more open, and welcoming for both your family and your guests. Natural light has a way of making you feel good as well and you might even notice that you are more productive. Plus, natural lighting is a huge trend that isn't going anywhere so if you are able to incorporate larger windows onto your home, you are going to raise its value even further and put together a design that could work wonders.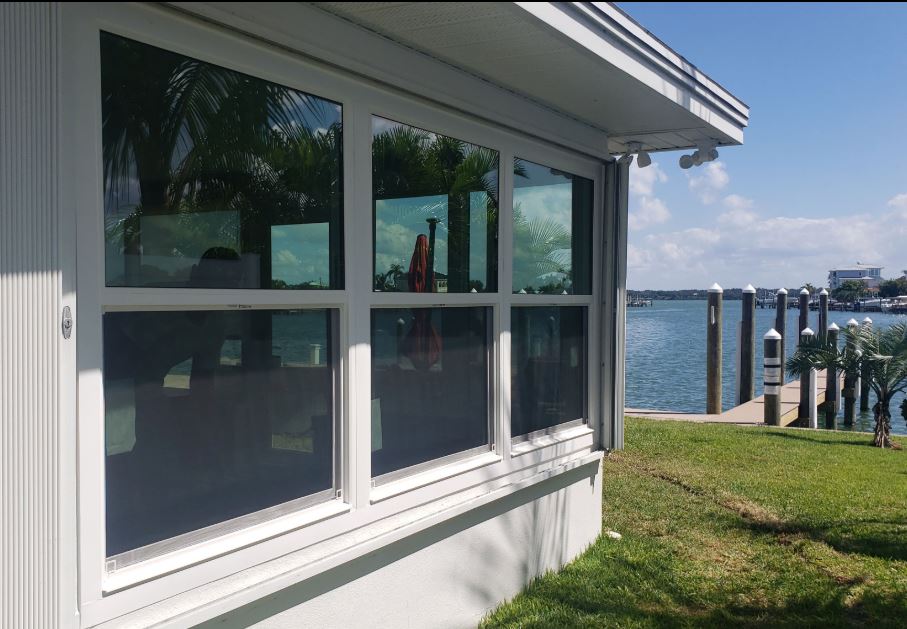 Keep The Budget At The Forefront
Before you go too crazy and design windows that, while they are great, are way out of your price range, you are going to want to put a budget into place. Once you know what you can afford to spend, let the hurricane window company you are working within on that price range and they can help you get everything you need into that budget. You may have to do some give and take on the window designs, but in the end, you will be happier than you would have been had you way overspent.
When it's time to design your own hurricane windows in Pinellas County, FL, there are tons of options to consider, but the professionals at Clearwater Window & Door Inc are experts who are here to help. Give us a call for a free consultation and we can help you with experienced advice and suggestions that might suit your home well.