When you wake up from a dream in Pinellas County, it probably varies as to what the dream was about, right? Sometimes you dream about surfing in the ocean. Other times, you are swept off your feet by a good-looking celebrity. But have you ever had a dream about vinyl windows? It's unlikely, but perhaps you should! There are many reasons why having vinyl windows for your home is a real dream come true! Here are just a few reasons to consider.
Vinyl Windows Keep You Comfortable
When it comes to your Pinellas County home, you want two things. First, you want to be safe. And second, you want to be comfortable. A home is a place where you should be able to relax and kick back after a long, hard day. You can't do that if your house is always hot and stuffy! The Florida air can be damp and humid and that's just not okay when you're inside and it's supposed to be cool. New vinyl windows will raise your comfort level inside your home because of their energy efficiency. They'll keep that hot, humid air outside where it belongs!
Vinyl Windows Look Like a Dream
Have you ever had a dream house in mind? Perhaps your house is close, but there are upgrades you could make in order to really make it fit into your ideals. Vinyl windows can make your home look like the dream house you've always wanted, even if you are awake and not dreaming! Vinyl windows put a fresh look on your home, both inside and out! There aren't many home improvement projects you can take on that will improve the interior and exterior of the house at the same time.
Vinyl Windows Save Money
You may think that vinyl windows clearwater are too expensive for you, but in reality, you need to wake up and realize that you can't afford NOT to install them! Vinyl windows will save energy and that means they will save you money on your energy bills. Do you want to pay for energy that literally goes right out the window? Of course not! Pay for only what you are using to actually cool your house and nothing more. Vinyl windows can save you money and they will actually raise the value of your home as well.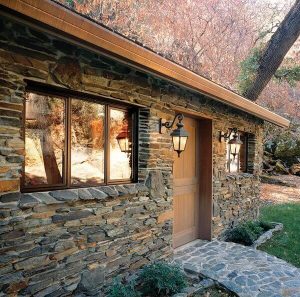 If you're ready to make your dream become reality, look into vinyl windows by calling Clearwater Window & Door Inc at 727-559-7007. We are the window professionals in the area and we can come to your home for a free in-home consultation to assess your current situation and make recommendations for the best products that will blend into your home in a seamless manner. You can also stop by our showroom and look at examples yourself. We're located at 2025 Gulf to Bay Blvd, Clearwater, FL 33765 and our products are here to help you get an idea of what you might want to install in your home.