As a homeowner, you constantly have to make decisions about your house. You can't always afford to do everything you want to do when it comes to home improvement and maintenance projects. Sometimes, you have to decide between a number of items. Do you want to buy a new dishwasher or a different washing machine? Do you want to renovate the kitchen or upgrade the bathroom? The decisions go on and on. At times, the choices are easier, however. For example, would you rather buy replacement windows or pay for increasing energy bills? It sounds easy enough to decide, right? Replacement windows, of course! Not only will they stop your bleeding energy bills from rising (and lower them, in fact!) but they will also bring a number of other benefits. Here are just a few.
Increased Value
As soon as you install replacement windows in your Pinellas County home, you will start to see energy savings. That's a bonus to the monthly budget, for sure! But did you know that your home also rises in value after your replacement windows are installed? If you sell your house next year, or a few years down the road, you can ask a higher price for it simply because you have replacement windows installed on the home. Buyers want energy efficiency and replacement windows will do that for your home. When they see that, they'll be more willing to pay a larger price for the home.
Safety Elements
Older windows are easy to break. Have you ever thrown a baseball only to have it go crashing through a window? Those old, single pane windows are easy for intruders to get through as well. When you have replacement windows, you get double-pane glass as a standard. You can upgrade to triple pane glass as well, if you'd like. These panes act as additional insulators for your home, which is never a bad thing. They also make your house safer because the glass is harder to break. Whether someone tries to break in or a child is just messing around, the glass won't shatter as easily.
Versatility
When your old windows were installed, there weren't as many style options so the builder just put in the regular windows as everyone else had. Now, replacement windows come in many different materials, styles, and types. You can get exactly what you want for your home and bring a new style to life if that's what you prefer.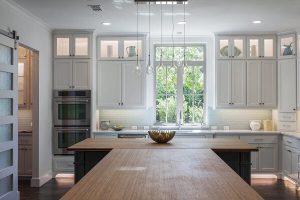 Having window replacement Pinellas County is going to save you money on your monthly bills. If you'd rather keep paying for higher and higher bills, then go ahead, forget about getting replacement windows. But if you'd like to save that money and do something else with it instead, call Clearwater Window & Door Inc at 727-559-7007 for a free consultation. You can also stop by and look at replacement windows in person at our showroom at 2025 Gulf to Bay Blvd, Clearwater, FL 33765.