If you've ever been around a young child long enough, you've heard the question 'why?' And they likely asked it to anything you said, right? But when you are thinking about getting new windows for your home, you might wonder why you would want hurricane windows in Pinellas County, FL instead of standard windows. Some of the answers are obvious while others are a bit more hidden. Here are some of each to help you decide what choice is the best for your family and home.
Protective In Hurricane Storms
First, it's obvious that hurricane windows are protective in hurricane storms. Since you know that this area of the country is prone to bad storms during certain seasons, it makes sense that you would want to protect your home from that kind of damage. Hurricane windows don't break do you don't have to worry about glass flying around, wind getting in, water damage, and possessions being destroyed. That's a big deal all by itself and reason enough to get these windows. But there are other side reasons you might move forward with the option as well.
Hurricane Windows Are Strong
Second, hurricane windows are strong. They have to be in order to combat hurricanes. You know if they aren't going to let hurricane winds through, they aren't going to let everyday breezes through. That means they are going to bring an even higher level of energy efficiency to your house than other standard windows would. You will be able to lower your energy bills and raise your comfort in the home with ease.
Hurricane Windows are Worth The Cost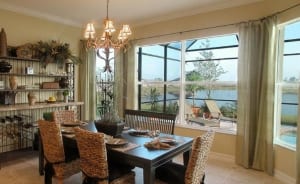 Third, while hurricane windows cost more, they are worth the cost difference. Not only do they save you money on energy bills and concerns in hurricane storms, but they last for a long time. The longevity of these products makes them worth the cost because you don't have to replace the windows again for a long time. Not only do you have long-lasting windows, but you also have good quality in the products that lasts just as long as the windows.
Higher Resale Value
Fourth, the resale value of your home is going to be much higher, especially in this region, when you have hurricane windows installed onto the house. If you try to sell in the future, you are going to have a higher starting value on the home—and you will more likely get it. Plus, your home will look great and come with qualities that buyers want, which could very well make it sell faster than it would have otherwise.
There are plenty of other reasons to air on the side of hurricane windows in Pinellas County, FL when your home needs new windows. The professionals at Clearwater Window & Door Inc are here to help you through the process from start to finish. Give us a call and we can set you up with a free consultation. That's a good place to start so you are able to get the information you need to start in the right direction. There are a lot of decisions to make, but with help, you will enjoy the results.