When your home needs new windows, you might wonder if you should get hurricane windows in Pinellas County, FL or if you should stick with regular replacement windows. There are some questions you can ask yourself to help you decide which direction to go. Here they are to help you get started in the right direction: 
Do You Live In A Hurricane Prone Region?
Living in Florida definitely has its perks, but there are also plenty of downsides. For one, hurricanes often come through the area. When you have hurricane windows installed on your house, you don't have to worry about installing shutters over the windows for protection. The windows are always there, and they are all you need. Debris bounces off of them and doesn't break them, so your home is much safer. Hurricane windows are always a great option in this region of the country. 
Do You Want To Save More On Energy Bills?
Any new replacement windows you get will have better efficiency than older windows. But if you really want to do your best to conserve energy, hurricane windows are even better. It makes sense to think that if they won't let through large winds from hurricanes, of course they won't let through small drafts from everyday wind. That seals up the house and brings the energy bills down further than they would be otherwise. 
Do You Want To Increase Home Value?
Again, any new windows you get are going to raise the value of your home at least some over the old windows you had on the house before. But hurricane windows are very valuable. Anyone who might buy your home in the future will appreciate the protection and savings they bring to the table. You know that your home will be worth even more with them installed and they will be able to pay you back for the investment you made on them.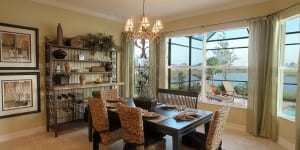 Do You Want Home Protection?
Of course, hurricane windows will protect your home from hurricanes and the debris that flies around during those storms, but they can protect your home from other things as well. If a brick flying through the air during a storm won't get through, neither would an intruder who might try to break the glass. And neither will a badly hit golf ball. You also don't have to worry about anyone falling or accidentally throwing something inside and breaking a window. Your home is all around safer and more protected. 
When you are considering whether or not to get hurricane windows in Pinellas County, FL, these questions could help you come to the right conclusion for your needs. You will also want to put a budget in place because hurricane windows are going to cost more than regular windows. But they save you more on energy bills and allow you to get a higher value in your home whenever you sell it in the future, so they will pay you back for the investment as well. Talk to the professionals at Clearwater Window & Door Inc about the options.