When you get done working for the day, you go home and go inside for a variety of reasons. When you are tired of being outside, you go inside. When you want to cool down from the Pinellas County heat, you go inside. When you want to get away from the sun, you head indoors. If you don't want bugs pestering you, inside is the place to be. But you can't get anything you need inside if you don't have good windows in your home. Here are a few things vinyl windows can help you do inside your home if you want to get away from the elements that Florida holds near and dear.
Avoid Storms and Their Damage
Of course, no one wants to be outside during a nasty Florida storm. Especially since this region of the country is well known for its hurricane force winds. When you have vinyl windows with impact resistant glass, you don't have to worry about the storm causing any damage to the inside of your home. You can escape the dangers of being outside and you don't have to think about what might happen to the interior of your home either. Those vinyl windows will hold strong and protect you through it all.
Get Away from the Heat
It's wonderful to be outside when the Florida breezes are blowing, but when the sun beats down on you, there's nothing you want more than relief from the heat. When you go into your home, you want to be cool (or warm in the winter!) but you can't achieve the right temperature with windows that leak air. New vinyl windows will create a tight seal with your home so air doesn't get in or out. That means you keep your cool air and can forget about the humidity permeating the air outside.
Forget about Distractions
It's nice to hear the birds chirping, but if you live in a neighborhood, the outside noises can be less than relaxing. When you go inside, your vinyl windows can keep those noises at bay. You'll be surprised by how well you can tune everything out because you simply can't hear what's happening around your home.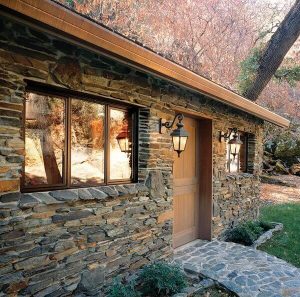 If you are pretty certain your old windows need to be replaced, contact Clearwater Window & Door Inc at 727-559-7007 for a free consultation. We'll go over the options with you to ensure that Pinellas County vinyl windows are the right choice for your home. We won't try to talk you into anything or sell you anything that we aren't certain is the perfect option. We want your goals to be met and even exceeded. Stop by our showroom at 2025 Gulf to Bay Blvd, Clearwater, FL 33765, and let's get into the details together. Finding vinyl windows can take some time and effort, but with professionals by your side, you'll be happy with the outcome. Don't worry about what's outside…you can escape into your home filled with new vinyl windows!