When you are thinking about switching out your windows for hurricane windows in Pinellas County, FL, there are certain trends you are going to want to consider. Trends are important to look through because you don't want windows that look out of date right away. But you also know that trends can come and go and you don't want to install windows that will go out of style soon, either. There are some things that are trendy now, but that have classic elements to them that won't go out of style any time soon. Here are some trends that you can count on to stick around.
Energy Efficiency
Energy efficiency is a huge trend and that's something that just isn't going to go off trend any time—ever. When you get energy efficient windows, you are getting something great for your home, but also something that is highly in style. Hurricane windows are great for efficiency. They won't let hurricane winds through, so they certainly aren't going to let small breezes through to the home.
Bay or Bow Windows
You can get hurricane windows in any style and if you consider bay or bow windows, you would be getting something on trend that won't go out of style. These windows bring architectural interest to your home, but they also give you more space inside. They bring in more light, allow for better views, and help with ventilation. If you have a good location for one of these windows, it can be a good move for your home's value.
Larger Glass Space Options
Windows today, even hurricane windows, come with smaller frames and larger glass space. That lets you to get more light into the house automatically. But larger windows than what you have now might also be attractive to you. You can get in even more light and see the view better. Larger windows are all the rage right now and having big windows isn't something that's going to be to your home's detriment later on, either.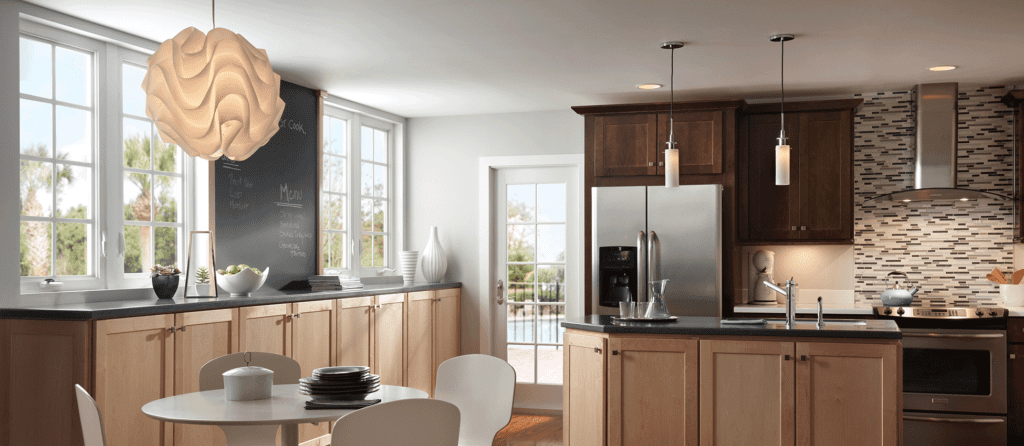 Black or White Frame Colors
While there are lots of different frame colors on the market, black and white frames are both highly popular and highly stylish. White frames go with everything, including the color you have on your house now and whatever color you might have in the future. That's a big part of why it's the most popular color for windows today. Black is also highly popular and it's a great way to add contrast to your home. You can get a great highlighted look when you put black frames on a house of a lighter color.
Hurricane Windows Themselves
Even simply getting hurricane windows is a trendy, stylish thing to do that won't go out of style in the future. Hurricane windows in Pinellas County, FL protect your home and give you further efficiency. They are going to give you so much and raise the value of your home at the same time. Contact Clearwater Window & Door Inc for information on current trends.