When you decide that your windows are old, out of date, and failing, it's a good time to update your home to hurricane windows in Pinellas County, FL. If your window coverings are as old as the windows, they might be in need of replacement as well. These two projects make a great combo because when you get the new windows installed, you have to take the coverings down anyway. You can simply put up new coverings over the new windows once they are installed. Here are some of the trends you will see in both windows and the coverings that go with them.
Functionality Is Popular
While you want windows and coverings to look nice, one of the biggest trends on the market is that these items function well. You know that any new window is going to be more efficient than what you have now and hurricane windows will be even more so. Window coverings should also function well in the areas that you need. They should block light at certain times and let it in at others. They should give you privacy and allow you more comfort.
Efficiency Is Key
One of the biggest reasons people get new windows in the first place is because their old windows were failing inefficient areas. Efficiency is a huge key when it comes to new windows. And you can couple those greatly efficient hurricane windows with coverings that double up on that goal. Coverings like shutters or cellular shades can help with efficiency levels even more, which only helps you further your goals and lower your bills.
Large Windows Are Huge
Big windows are a big deal right now. Many people like to make their windows larger when they switch old windows out and get hurricane windows. They can let in more natural light and get a better view from their house. Rooms look larger and more open and that open concept with plenty of lighting is a trend that isn't going anywhere. When you have larger windows, you also have to consider how you are going to cover them in a way that highlights your style.
Layering Can Be Cool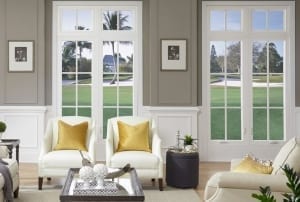 When you get the new windows installed, you can get one covering for the windows and that can do the trick, but layering coverings can also be very cool. You can get something basic to help with privacy, like blinds, and then couple that with amazing curtains. That will help with both efficiency and style.
When you are looking into window coverings to go along with your new hurricane windows in Pinellas County, FL, there are a lot of things to consider. Start with the best windows you can find and the professionals at Clearwater Window & Door Inc. Once the windows are installed, the old coverings will be removed and it's a good time to put up whatever you want to go along with the new windows. It can complete the project and give your house a fresh look all over.