There are no right or wrong times of the year to install hurricane windows in Pinellas County, FL. Since Florida is known for sunny skies and warm temperatures, you can get new windows at any time without any trouble. Most people like to take the project on during the spring or summer when they have more time on their hands and the weather is generally nice and warm. However, if you notice that you need windows and it's the middle of the winter, that's okay too. Here are some things that can benefit you if you get new hurricane windows installed over the winter months.
Get Ready For Hurricane Season
When you get ready for new windows and it happens to be winter, you are getting your home ready for other seasons of the year, like hurricane season. Winter is a safer time of the year in this area and adding hurricane windows to your home in the colder months can help you prepare for when the storms start brewing in the spring and summer once again. You are prepared and ready for whatever may come your way.
Avoid The Heat
Summer can be brutally hot and the humidity might make you feel sticky whenever you are outside, too. You shouldn't have to deal with that heat inside your home, but with older windows, you might. When you get the windows replaced in the winter, you don't have to worry about the heat getting into your home. You also don't have to worry about being hot inside once the summer comes around in a few seasons.
Get In On Good Deals
Window companies generally slow down their services in the winter months because not as many people want to replace things at that time. They might offer special deals and incentives to get clients who are on the fence to move forward now instead of waiting. Replacing windows in the future can help you get a better deal on the prices you would have to pay otherwise, which is a great reason to choose that time of the year to take the project on. Plus, you can get more personal attention and your choice of installation dates.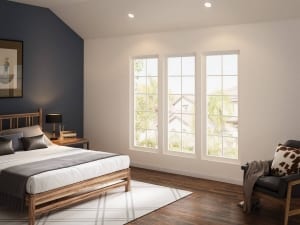 Shut Rooms Off To Minimize Heat Loss
If you are worried about losing heat in your home during the installation process, don't be too concerned. The professionals do their best to inconvenience you as little as possible. When they work in rooms that can be closed off, they will close those rooms off so the heat won't escape and the cool air won't flow into the rest of the house. It only takes about half an hour to take an old window out and pop in a new one so the heat loss is at a minimum. Plus, once the home is done and sealed up, the hurricane windows in Pinellas County, FL will help your HVAC to even things out quickly and keep them there. Contact Clearwater Window & Door Inc with more questions about winter projects.