Homes, as they age, are bound to have issues. You have to keep up with maintenance or things can really start to fall apart. And, eventually, some things are going to need to be replaced for the home to remain in good shape. There are some home issues that you can completely solve if you get hurricane windows in Pinellas County, FL installed. Here are a few issues that can disappear once the old windows come out and the new ones go in.
Fix Outdated Styles
Style trends come and go over the years and if your old windows are showing their age because they are of an outdated era and have a style that is no longer popular, you can fix that with ease when you get new windows. All new windows look great and you can choose a trendy, but classic, style that will look good now and well into the future. Your home won't look old and out of date any longer because the new style will make it look fresh and new again.
Do Away With Drafts
Drafts in the home can be a real pain. Not only are they uncomfortable when you feel them, but they can kill the energy efficiency of your home. Even if you don't notice the draft coming in, your home might feel humid and stuffy or too cold at certain times of the year because of them. When you get new windows, the home is sealed up tight and those drafts are no longer. Hurricane windows don't let hurricane winds through. There's no way they're going to let a small daily draft in, right?
Forget About Home Damage
You might feel like it's only a matter of time before a big hurricane hits and your home takes on more damage than you can handle. And you're probably right. When you get hurricane windows installed onto your home, this home issue is a thing of the past. You know your home is safe. You won't have any broken windows, which means there is going to be a lot less damage to your home, even if a big storm hits.
Toss High Energy Bills
High energy bills might be something that aggravates you (and your budget) monthly, but once the new windows are installed, they can be tossed out with the old windows. You have nice, low bills that will stick around from now on.
Fix Window Sticks
Older windows might not open and close well like you want them to. They might be warped or even painted shut,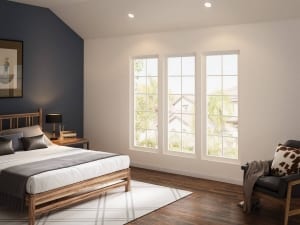 making them hard or impossible, to open. When new windows go in, you can open and close them like a dream and get the fresh air and ventilation you want at any time.
Rid Of Noise
If you can hear too much going on outside of your home from inside, hurricane windows in Pinellas County, FL can also block that noise and give you the peace and quiet you want. Contact the pros at Clearwater Window & Door Inc to enjoy these benefits and more.