If you decide to install hurricane windows in Pinellas County, FL, your home is a happy place. You have high levels of energy efficiency all year round, plus you are safe from those hurricane storms when they pop up. There are a variety of other wonderful benefits to enjoy along the way. You might wonder, when certain things come about, if you should call the hurricane window professionals for advice or help. You certainly can. If you have any doubts, just call. If they can't help, they could at least be able to direct you to the right place for the help you need. Here are a few reasons you might call the professionals, even after your installation is complete.
To Ask Questions About Care
It's nice to ask the installers questions when they are there about how to care for your windows. They may even offer advice while they are through installing. But if you didn't have a chance, you forgot a question, or you need more details, you can certainly call the professionals later and ask for tips and advice. Hurricane windows are going to last for decades, but they will look even better, and last even longer, if you care for them properly.
To Get Repairs
If your windows have issues way down the road, calling the same company to ask about repairs is a good place to start. Many places that offer hurricane windows can also repair them and since they knew the windows well enough to install them, they know what they need to know in order to repair them, too. They will also know what kind of warranty you have and what might be under the manufacturer's options to help you get what you deserve on the repairs.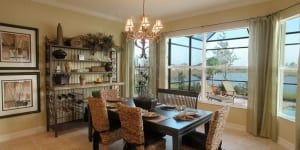 To Ask About Certain Services
Perhaps you have a friend or neighbor who needs some kind of window services or you want to see how things have changed since you got your windows installed on their behalf. You are welcome to call and ask about our services, even if you don't need them yourself. We love referrals and we know that the best advertisement is often word of mouth. If you appreciate the services, we gave you, by all means, tell others.
When you have questions about hurricane windows in Pinellas County, FL, even well after they have been installed, the professionals at Clearwater Window & Door Inc are here to help you. We want you to know that we are here for your window purchases, the installation, and we are still here after those windows are installed. We want you to be able to come to us whenever you need us. We're here to answer those burning questions or to help direct you to people who can help you with whatever you need. If you have someone in your life that needs new windows and is thinking about the process, have them call us for a free consultation with no pressure and no obligations included.