If you live in Florida, it's nice to have hurricane windows in Pinellas County, FL and if you don't have them and you need new windows, it's a good change to make. But you might think that getting hurricane windows means your whole house is going to look different—and not in a good way. That's just not true. While your home will certainly look different, it's not going to be in a downhill manner. If you've never looked at hurricane windows very closely, you may not know that they look very similar to regular windows. In fact, you may not be able to tell the difference at all in appearance alone. That means you can find windows that look nice on your home—and offer you hurricane protection! Here are a few places to start that journey.
Think About Color Choices
One of the things that will show the most on your windows is the color you choose for the frames. This is a huge choice, especially if you get vinyl windows. You can't change the color on vinyl windows, and they last for decades. You want to get a color that looks nice with your home's colors and style now, but you also want to get something that will look good in the future as well. You might want to paint your house and you need a color that will go with what you might want to change in the future.
Consider Style
When you get new windows, you have the opportunity to change the window style, if you so choose. You might have casement windows now and you really want double hung windows. The opposite may be true as well. You want something that looks good on your home with the style you have going, but also something that will function well within your house. Have a goal list and see which window style is going to meet those goals for your home.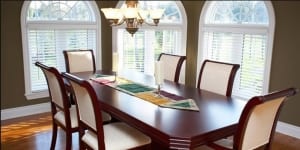 Remember Hardware
While the hardware doesn't show nearly as much as the color or style, especially outside, it is still an important part of your window's appearance. It can be like a finishing touch. When you put together an outfit, your finishing touch might be a bracelet or necklace. In a window's case, it's the hardware. You want hardware that operates well, but also either stands out in a good way, or blends into the style of the room.
If you need new windows, it's important to get them sooner rather than later. You might consider hurricane windows in Pinellas County, FL instead of standard windows to give your home extra protection from hurricane storms. You will also get other benefits, like superior energy efficiency and other such things. You can cater the appearance of these windows in any manner you like, just as you can standard windows. The professionals at Clearwater Window & Door Inc are here to help you through the process and give you the advice you need to move forward with confidence.