When you decide to get hurricane windows in Pinellas County, FL for your home, that is a wonderful first step. But you have to take other steps after that in order to get the job completed. Once you decide what you want, you will have to decide who you want to install the windows for you. Professionals are always best. They can guarantee the results you get from the windows. Here are some tips to helping you find the right contractor for the job.
Tip 1: Check Their License
You'd like to assume that anyone who puts themselves off as a professional, really is qualified for the job, but that's not the world we live in. You will want to ask the contractor if they have a license to prove their specialization in the area. They need to know how hurricane windows work and you need to be able to trust their judgement and expertise before you move forward.
Tip 2: Read Reviews To Judge Reputation
Before you invest in windows with a company that isn't worth its weight, you need to know what the company's reputation is like. Read reviews online outside of their website and see what others have said about them. That will show you what experiences are like for past customers and if you see too many negative things, you'll know they aren't for you.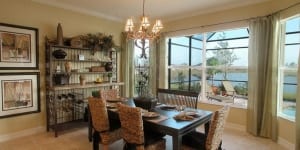 Tip 3: Don't Choose A Contractor Only Based On Price
It often feels good to find a good deal and get a low price, but you don't want the price to be the only thing that helps you choose this important professional. They might have the lowest price because they shirt on the quality or because they don't carry the insurance coverage they should have for the jobs they do. Make sure you check their backgrounds and that the prices they offer are fair and quality-drive.
Tip 4: Check The Guarantees
Contractors need to stand behind their work. You need to have an installation that, if anything goes wrong, you can call the company to come back and fix it at no extra charge. Contractors who stand behind their work are much more worth your time than those who leave you out to dry if something goes wrong.
There are lots of other things you will want in a contractor to help you with hurricane windows in Pinellas County, FL, but these things will help you get further down the road to figuring out which contractor on the market you want to work with on the project. The professionals at Clearwater Window & Door Inc are here to help you every step of the way. We offer quality hurricane windows of many different kinds and we can help you with styles, colors, and many other things. We can also help you with the installation of the windows once you choose what you want for your home. Give us a call for a free consultation and we can help you figure things out from there.