If you know your windows are leaking air and struggling to keep your home at an even temperature, it's likely time to replace them. You can have a free in-home consultation with a professional and they can tell you if it really is time to get them replaced. If that's the case, you can consider getting hurricane windows in Pinellas County, FL to take advantage of the other benefits they bring to a home. Here are some reasons you might want to get hurricane windows when you need replacements anyway.
Reason 1: You Have Money In The Budget
Standard windows cost a certain amount. Hurricane windows are going to cost more. If you have enough money in your budget for hurricane windows, they're always the better option in this area of the country. They protect your home from hurricane storms, and they bring a lot of other things to the table as well. If you have the money for them, they're a good idea to get when you live in Florida.
Reason 2: You Want Prime Energy Efficiency
While standard windows are going to give you more efficiency for your home than your current, old windows, you can get even better efficiency from hurricane windows. These windows don't let the high winds of hurricane storms through, so of course they aren't going to let regular breezes through, right? You get extra efficiency, which will help you to lower your energy bills even further than you would have otherwise.
Reason 3: You Don't Want To Repeat Hurricane Damage
If you've lived in the area long enough, you might have been through one or more hurricane storms and your home may have been damaged from some of them as well. If you don't want to repeat the damage that occurs to your home when the windows break and the storm gets in, getting hurricane windows is a huge goal for you. You know what you want for your home and it's protection during those bad storms.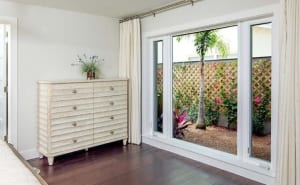 Reason 4: You Want Year-Long Protection
If you live on a golf course, you might have to deal with broken windows from bad shots on occasion. If you have kids, you never know when they might throw something, either inside or outside, that hits a window. When you get hurricane windows, you have protection from broken windows all year long, and during storms, too. It's nice not to have to worry about broken glass and repairs when something happens.
If you are interested in new windows, there are good reasons to get hurricane windows in Pinellas County, FL instead of standard windows. Whatever your reasoning might be, the professionals at Clearwater Window & Door Inc are here to help you get just what you want for your home. Tell us about your house, your goals, and the budget you have to work with, and we will help to match you up with just the right windows to help you meet and exceed those goals.