If you have been considering replacement windows, you might be worried about replacing the whole house full of windows at once. It is certainly a big investment, but there are many benefits to going that route and getting it all done at once. However, if you don't want to take the leap, simply replace one room and see the difference it will make. Once that one room is complete, you can take a step back and examine how different that room is. You might find yourself calling for more windows in no time! Here are some of the differences you will see in your Pinellas County home (or at least that one room!) if you get replacement windows.
Aesthetics
It might be hard to compare one room to the rest of the house when replacement windows make it look so much better, both inside and out. Replacement windows put a whole new, fresh look on a home. They show from both sides of the wall so they will do just as much inside as they do for the outside. If they were old and worn before, they make an especially big difference when they're brand new.
Maintenance
If you get the right replacement windows, like vinyl, you won't have to worry about maintenance on the windows in that room any longer. Vinyl comes in a variety of colors and styles and you don't have to paint and scrape it! It won't warp, rot, rust, or peel, either. Taking even one room of maintenance away from your busy schedule can help you get ahead for the rest of the year.
Comfort
Old windows sometimes leak air, but with replacement windows in that one room, you'll notice a higher level of comfort. Air won't leak in or out and you'll be able to control the temperature with ease in a steady manner. There's nothing like having comfort in your own house!
Efficiency
When you replace the windows in one room, it might be hard to measure efficiency because air could be leaking from other windows in other parts of the home. However, you will probably see a slight difference in your bills. If you replace them all, however, your bills will sing with delight and your energy efficiency will soar.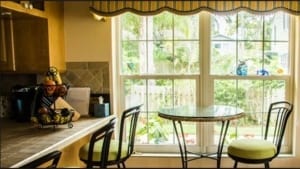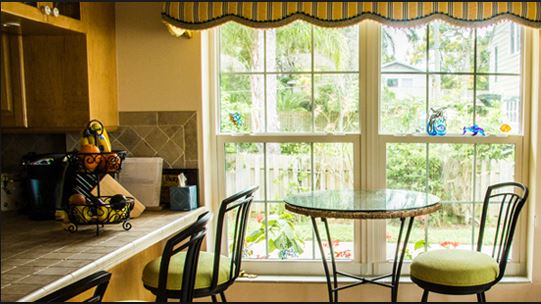 Whether you decide to go with one room, or even one window, or a whole house full of windows, Clearwater Window & Door Inc can help. Give us a call at 727-559-7007 and talk through your project with us. We're ready to help in any way we can by answering questions or setting up a consultation to talk about specifics. You can also stop by and see us in person. We're located at 2025 Gulf to Bay Blvd, Clearwater, FL 33765 and we're happy to show you our Largo, FL replacement windows so you can imagine what they might look like on your home. No project is too big or too small and we'll treat them all with the same personal attention!