When you hear about impact resistant windows, it seems obvious what they resist. But there's a lot more to them than you would think. If you are considering installing them on your Pinellas County home, it is best to know all the details so you can make an informed decision. So what do impact resistant windows resist? Quite a bit!
Impact
The first thing impact resistant windows resist is obvious…impact! If there is a hurricane and there are items being thrown around outside, they'll likely hit a window at some point. Impact resistant windows will resist that impact and remain intact. If a child throws a ball and accidentally hits the window, the windows will resist that too. If a thief wants to break in, the windows will resist anything they throw at it as well. No impact can harm these windows. They resist impacts of every kind!
Air Leaks
Impact resistant windows also resist air leaks in both directions. In order to fortify your home, you don't want air leaking out. You also don't want humid air to get in. When you have impact resistant windows, they will resist air from leaking in either direction. That will bring your energy efficiency to a whole new level and lower your energy bills. With that tight seal, you'll also get resistance to pests like bugs that you don't want in your home either.
Age
Everything ages at some point and there's not much you can do about it, however, impact resistant windows are really good at resisting age. They are strong, durable, and long-lasting, and they can hold up to any weather even after years of use. They'll look nice for many many years and keep their impact resistance and other qualities intact.
Maintenance
There isn't much you have to do to impact resistant windows. Take care in choosing the right color, to begin with and you won't have to paint it or scrape them ever again. Maintenance is something you can leave up to other areas of your home because impact resistant windows resist maintenance and have no need for it.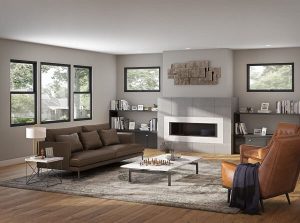 If you appreciate the many things that impact resistant windows clearwater offers, you may want to install them onto your Pinellas County home sooner rather than later. If you're ready to take a step in that direction, or you just want to learn more about them, don't hesitate to call the professionals at Clearwater Window & Door Inc at 727-559-7007. We're here to offer our expert advice to you. We'll give you a free consultation about impact resistant windows and we can even come to your home to make sure they would be the best fit for your needs. You can also take a look at the impact resistant window options in our showroom at 2025 Gulf to Bay Blvd, Clearwater, FL 33765. Browsing through the window options often helps homeowners imagine what their home would look like with the new windows installed.