Investing money in new windows and doors is a fantastic idea to give your home a new look. They'll not only give your house more character, but they'll also make it cozier and energy-efficient. When organizing these projects, there are many things to consider, such as whether you should match patio doors to your hurricane windows in Pinellas County, FL. Read on to determine if it makes sense to get matching hurricane windows and patio doors.
Why Should Patio Doors and Hurricane Windows Match?
The eye has been trained to see similarities between objects on opposing sides. This explains why we prefer things to match, including the colors of our clothing and certain elements of our homes, such as the window frames and trim.
Visual symmetry can be easily achieved by matching colors and styles, and because of advancements in manufacturing technology, it's now much simpler. For this reason, you can match your patio doors and hurricane windows as it's simple and typically effective.
How to Match Patio Doors and Hurricane Windows?
There are no absolute standards regarding how patio doors and hurricane windows should complement one another. Many design professionals agree that personal preference should be considered when deciding on the design of windows and patio doors. However, the patio door or hurricane window you select should always blend in with the design of the rest of your house. Check out this concise list of typical home styles if you wish to match your patio doors with hurricane windows.
Craftsman-Style Residences
The craftsman style comprises low-pitched roofs, porches with substantial square columns, and exposed beams. Stained glass makes up most windows in these houses. These houses typically look good with solid wood doors and ornate glass or split-light windows on top.
Traditional Residences
Brick, stone, and stucco are the main building materials for traditional homes. The front-facing gables and symmetrically arranged windows help you identify them apart. This structured style goes well with double-hung, bay, and bow windows. Wood-stained doors outside of traditional homes will give them a more classic aspect.
Modern Residences
Modern structures look nice with fixed, sliding, and casement windows. Think about simple, attractive doors with geometric designs for this house style. Choose a patio door that looks like wood to protect your home from seeming cold and unwelcoming.
Victorian Residences
The greatest options for windows in Victorian homes include double-hung windows, transom windows, and windows that are custom-made for the structure. Stained glass effects and artistic glass panels on the front doors would look fantastic.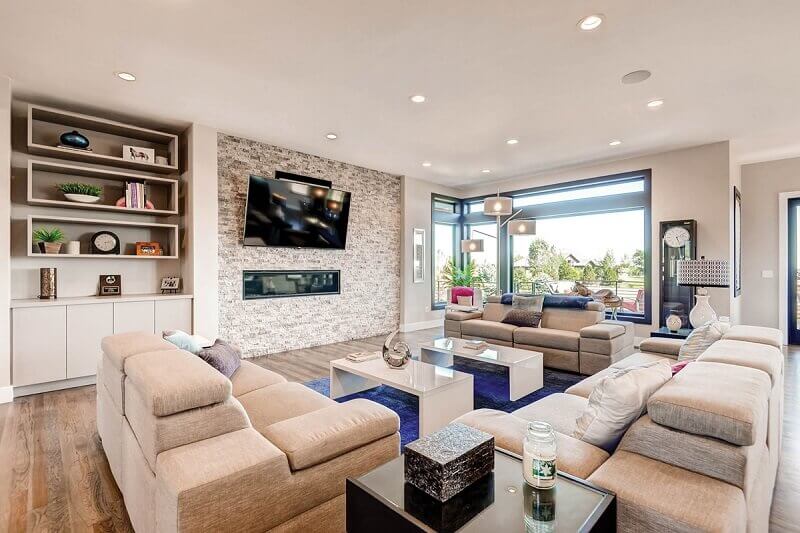 You don't have to match patio doors to your hurricane windows in Pinellas, FL. You should always keep your tastes in mind when it comes to design. One key thing to consider is how your home looks overall. Ensure that your home's interior and exterior look excellent with your patio door, whether it matches your hurricane windows or not. We install patio doors and hurricane windows, change sidings, fix roofs, and put in gutters. We understand these factors, so that you can rest assured that your project will be done professionally. We can also supply you with high-quality patio doors and hurricane windows.