When you feel as if your old windows are starting to wear out, you might want to upgrade to hurricane windows in Pinellas County, FL. These windows are high in value and they can bring a lot of upgrades to your home. Here are a few things you can look forward to in your home once the new windows are installed.
Curb Appeal
Older windows have a way of showing their age and when they start to wear, the whole home can come down around it, in a way. Putting hurricane windows on the home will put a fresh, new look on the home. You get that style you've always wanted and if you put on the right color, you can make the windows stand out as something special and different. Even if you get the same color you had, your home will look better. Changing things in just the right way can give you an enhanced curb appeal that you can't believe.
Natural Lighting
When you put new windows onto your home, you will have more natural light coming into your home. Even if you get the same window size and style you had before, you are going to get more light coming into the space. Today, window frames are smaller and that means there's more room for glass. You are going to be able to let more light through, even if you don't make changes. However, you have the opportunity to put in larger windows as well and that can bring in even more light.
Energy Efficiency
Hurricane windows are paramount to energy efficiency. When you get new windows of any kind, you are going to raise the efficiency of your house. But hurricane windows are going to raise that efficiency more than any other window. It makes good sense when you think about it. You aren't letting even hurricane winds in through those windows so, of course, smaller everyday drafts aren't going to get in, either. Your home will have the efficiency you've always wanted.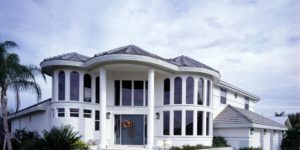 Storm Protection
One of the biggest reasons people get hurricane windows for their homes is because of what their name indicates they will do…protect your home against hurricane storms and bad winds. When the storms roll through and debris is flying around, these windows don't break. You don't get the water damage and wind inside the home, either. Your home is secure and that's an upgrade you want in this area of the country.
If you are ready for new windows, consider hurricane windows in Pinellas County, FL to get these upgrades, and more. It's a good idea to talk to the professionals for a free consultation before you start on the project. You can get the information you need to move forward with the process when you are ready. Get a budget into place and look ahead to the options so you can put hurricane windows into place on your home to raise its value and your safety.