Homes are going to age over time and there's not much you can do to prevent it other than run regular maintenance on the items that need your attention. But some things are simply going to wear out and need to be replaced, like your windows. When that time comes, hurricane windows in Pinellas County, FL are in your best interest. There are other things your home might need as well. Here are a few such options.
Declutter
One of the first things people like to do with their homes is going through the interior rooms and simply decluttering. Getting things organized, off the floors and counters, and into good places can help you to make spaces look larger and more open. The rooms look welcoming and are more useful to you as well. You might not realize how much stress the clutter causes you until you start to pick things up.
Upgrade Landscaping
Landscaping is a finishing touch on any home. If you let your landscaping get overgrown or if things are dying out, updating things there can really change the curb appeal of your home. You can take out old bushes and replace them with new ones. Trim down bushes that are alive, but overgrown, and add some new flowers for color and finishing touches. Your home can look fresh again and you will enjoy the greenery and flowers, too.
Go Over Repairs
There are a variety of things you are going to want to repair as the years go by and making a list of those items can help you to stay focused on what needs to be done. If you have a loose deck step, put it on the list. You might want to paint the front door, re-install the bike rack in the garage, and do a variety of other things. Anything that could use a repair and touch-up, put on the list and work through it when you have the time to do so.
Create An Outdoor Living Space
Outdoor living spaces are all the rage today and they can create a higher value in your home. Plus, they are something you will likely use and enjoy a great deal. You can put furniture on your deck and cover it with a tent or you can go all out and build an outdoor kitchen on the patio. These spaces can be whatever you want them to be and they can really make a difference in how much you appreciate your home.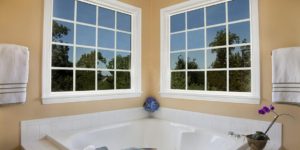 Get Hurricane Windows
Hurricane windows are a big project to take on, but they are often well worth the time, effort, and investment. These windows are going to make your home look fresh and new again and they also protect your home from hurricane storms. They even reduce your energy bills a good deal and bring comfort to your home. If this is a project that interests you, talk to the professionals with a free consultation to get further information you need on hurricane windows in Pinellas County, FL.