Your windows work hard for you and you know that, though you may not think about them and appreciate them the way you should. If you have impact resistant windows on your home in Pinellas County, you have made a very smart move. Impact resistant windows prevent a lot of disasters, both large and small. Here are just a few you can avoid by having this type of window in your home.
Disaster 1: High Energy Bills
This disaster is on the small side, but it can become a big deal if your budget doesn't expand with the rising bills. High energy bills are a pain, and you are really paying for energy you don't even get to use because it is leaking out of your home. Impact resistant windows are great for a lot of things and energy efficiency is one of them. They insulate your home and don't allow leaks in either direction.
Disaster 2: Hurricane Damage
No one wants to be in the middle of a hurricane, but it happens in Florida all too often. When you have impact resistant windows, you are much safer in a storm and so is your house. Impact resistant windows in Pinellas County can take a lot of debris at a face pace and not break. Windows that break during a storm leaves your home open to water damage. And worse yet, broken windows can change the pressure in your home, which can lead to roof and structural damage.
Disaster 3: Break Ins
If a thief wants to get into your house, the easiest thing to do is break a window. Windows with single pane glass and old technology are easy to breach. On the other hand, impact resistant windows are not. The glass is nearly impossible to break (they hold up in hurricanes, remember?) so thieves generally don't even bother trying. Your home is safer and more secure all the way around.
Disaster 4: Bad Aesthetics
You want your home to be safe and comfortable, first and foremost, but its appearance matters too. If you want your home to sparkle and shine from the curb and from the inside, impact resistant windows can help. You might think they are large and clunky, but in reality, they look just like any new window. They just bring a lot of extra benefits along with them!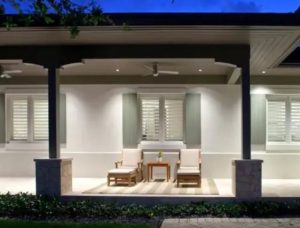 If you are interested in avoiding these disasters and more, contact Clearwater Window & Door Inc about impact resistant windows. We can tell you all about the benefits they bring with installation into your home. Give us a call today at 727-559-7007 and ask any questions you have. You can also stop by our showroom and see impact resistant windows for yourself. You'll see they look much like any other window, but they can handle a lot more! We're located at 2025 Gulf to Bay Blvd, Clearwater, FL 33765 and we're glad to show you around or let you browse on your own.