When you live in Pinellas County, you know hurricanes are a possibility during certain times of the year, and you want to protect your home and possessions from those possibilities. But why should you go with hurricane windows over shutters or another option? There are a variety of reasons. Here are just a few to consider.
Hurricane Windows are Convenient
When a hurricane comes, you often have a warning, but there might not always be a ton of time. When you have shutters, you have to lug them out of the attic or garage and put up over your windows. You can't leave them up all the time or you'd never get any natural light. Hurricane windows, on the other hand, are always there and ready to fight off the winds and other elements. You don't have to do a thing in order to prepare your windows for battle.
Hurricane Windows are Efficient
Even when there aren't hurricanes or threats of possible hurricanes, your hurricane windows will be working for you. If hurricane winds can't get through, neither can any other air or pest. The windows are highly energy efficient and will save you quite a bit of money on your energy bills over the years. You can start to pay yourself back for the investment you made initially!
Hurricane Windows are Protective
It might seem like a broken window is no big deal in light of what a hurricane can do, but a broken window can really start the whole disaster process. If one window breaks during a hurricane, it can change the pressure in your house. With the wind swirling around inside, you could get possessions flying about and getting damaged. You'll likely be letting rain in as well and suffer water damage. Plus, when the pressure in your home changes, it has to release somewhere, which is often up. That can damage or even tear off a roof completely. Hurricane windows prevent all of these scenarios. They also protect your home other times of the year, like if the boy down the street throws a baseball wrong or an intruder tries to break in. They're strong and that's all there is to it!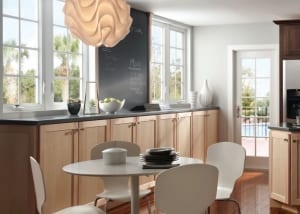 So, what do you think? Do you want hurricane windows on your Pinellas County home now? If so, you're making a very smart decision! It doesn't hurt to at least look into the options. Contact Clearwater Window & Door Inc at 727-559-7007 to ask questions about hurricane windows. We believe in our products and we are willing to go over the benefits with you in order to show you what they can do in your home. We want you to make an informed decision about this important investment. You can also stop by and take a look at hurricane windows in our showroom at 2025 Gulf to Bay Blvd, Clearwater, FL 33765. You will find that they look great and would easily fit into your home, just like any other window!