When you own a home in Pinellas County, you know what your energy bills are like. There aren't many homeowners who wouldn't like lower bills. You want to try to lower those bills any way you can, but those utility bills might seem out of control. In order to take back the control, you need to conserve energy. You might think that means installing solar panels and wind turbines. While those are great ideas, not many can afford those drastic measures. Instead, follow some simple steps for energy conservation to help you save on your utility bills.
Clean Filters
One great way to reduce the amount of energy you use in your home is to simply clean and change your HVAC filters on a regular basis. A clean filter will allow your system to run faster and more efficiently.
Close Unused Air Vents
If you have a guest room or office that you never use, close the air vents to that room. You are cooling rooms you rarely use and preventing that air from going where you need it. Taking the strain off your system should reduce your bills.
Install Curtains
Put new window coverings on to block the light from your rooms, so you can keep the bright sunlight out of the house during the sunniest times of the day. If you close the shades during the day when you aren't home, you save energy and keep the Florida heat out.
Change Bulbs
Stock up on LED bulbs, and as your light bulbs burn out, change them to LED bulbs. LED bulbs use less wattage than other bulbs and last much linger. You'll save money every year just with this small change.
Consider Window Leakage
One of the places you lose the most energy is around your windows and doors. You need to think about what you want to do about that issue. Some homeowners simply seal the leaks with weather stripping and caulk. That can help and reduce energy use from time to time, but once a window leaks, it won't get completely better. It might be a good idea to look into the best quality replacement windows in order to find something that will really save you energy for the long haul. When you get high-quality replacement windows, you'll save quite a bit on a regular basis, and you'll start paying yourself back for your investment right away.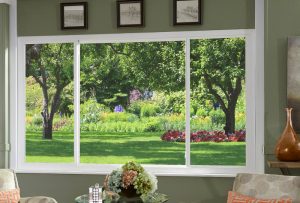 Do you wonder where to buy Largo replacement windows? Call Clearwater Window & Door Inc for help at 727-559-7007. We can offer you a free consultation about quality replacement windows, and we'll even give you a free in-home estimate to see what your individual situation is like. We want to help you meet your energy-saving goals and that might just mean new windows. We won't tell you that you need new windows unless we really believe it. You can trust our team of professionals! Stop by and see our showroom at 2025 Gulf to Bay Blvd, Clearwater, FL 33765.