When you are looking for replacement windows, it can be hard to choose a material. That is the first step you will want to take. Most homeowners go with vinyl windows these days because they are cost-effective, energy efficient, and attractive. Once you settle that matter, you will have to decide what style you want for your replacement windows. Keep in mind that you don't have to get the same style for every window in your Pinellas County home. You can mix and match the styles based on location, room, or any other reason. But to choose a style for the whole house, or even certain rooms, it is a good idea to compare them so you know what each style is like. Today, let's take a look at Sliding and Double-hung windows.
What are Sliding Windows?
Sliding windows are often called slider or gliding windows. They have sashes that slide from side to side, either left or right, in a single frame. The horizontal sliding method can open one side or both at the same time. The windows are clean and elegant and give you a lot of outdoor visibility and plenty of ventilation.
What are Double-Hung Windows?
Double-hung windows are similar to sliding windows, but they open vertically. They have two sashes in one frame so they can slide up and down from the bottom of the top. They are great for cleaning windows inside your home since you can tilt them in and wash the outside from inside your house.
What is a Double Slide Window?
A double slide window is a hung window that has two panels that open from the sides. The panels are usually connected to each other with rollers so they can slide past each other, and they overlap slightly in the middle when both are closed. This type of window is a great option for rooms that don't have a lot of height, because it doesn't take up as much vertical space as a traditional casement or hung window. Double slide windows are also easy to clean because you can simply slide both panels to one side to access the outside panes.
Which is Better, Sliding or Double-Hung Windows?
Sliding windows are great for areas where there is more width and less height. They are good in rooms where you need ventilation and unobstructed views. They also work well in places that are hard to reach, like above a kitchen sink or tub. They act as picture windows if you want them to be a focal point, but they also give you the option for ventilation.
Double-hung windows Largo, FL are perfect for places that are taller than they are wide. The windows are flush with the wall when they are open so they work well around patios, walkways, and decks. Their low-profile design makes cleaning easy, and they can really be hung just about anywhere you want within a home. Because they are so versatile, they are also very popular.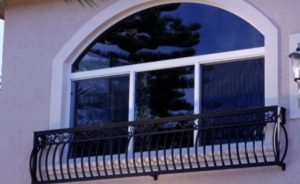 No matter what type of window you choose, or if you decide to go with some of each, it is important to pick a window company you can trust to help you with the job. That company is Clearwater Window & Door Inc and you can get a free consultation with us by calling 727-559-7007. We'll help with your replacement windows, whether you want sliding, double-hung, or both, from start to finish. We're happy to show you examples of replacement windows we offer in our showroom. Stop by and see us in person at 2025 Gulf to Bay Blvd, Clearwater, FL 33765 and browse our high-quality selections to choose what stands out to you.
Frequently Asked Questions:
What does a double-hung window look like?
A double-hung window is a type of window that has two sashes or panels of glass that slide vertically up and down. Each sash is operable and can be opened and closed independently.
Can double-hung windows be installed horizontally?
No, double-hung windows should be installed in the vertical orientation with the top sash opening down and the bottom sash opening up. Installing them horizontally would be incorrect and potentially damage the window frame or glass.
Are sliding windows energy efficient?
Sliding windows offer some efficiency benefits because they have less exposed surface area than similarly sized casement windows. However, most of the efficiency benefit comes from the fact that they are easier to seal properly than a casement window.