Hurricane windows in Pinellas County, FL are a large investment for any homeowner. While it's important to get new windows when you need them, hurricane windows are great for this area of the country, specifically, it can cost quite a bit to buy them and have them installed. While you are going to get a lot from the windows in return, you are going to want to save money, if you can, on the buying process. Here are a few things to remember as you move forward with this project.
Choose Providers With Fair Prices
The first way you can save money is by choosing the right providers in the first place. The right providers aren't going to be the ones who cost the least, either. You are going to want fair, affordable prices. Check the prices between different companies against one another and against the averages on the market. That can help you recognize which companies have prices that are too high, which are charging too little and may not have the quality you want, and which ones offer fair prices. When you go with the fair-priced company, you save a lot of money over someone who is overcharging.
Get Standard Windows That Are High In Quality
While there are plenty of upgrades you can place on any hurricane window, even standard hurricane windows are going to be very high in quality. You can get everything you need for your home, even through standard windows. And, when you stick to the standards, you can save a lot of money on windows that have a lot of bells, whistles, and upgrades on them. High-quality windows, even if they are standard, are going to work wonders for your home and protect it well against bad storms.
Remember The Energy Savings Later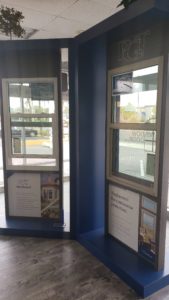 While the windows are going to be an investment up front, it's smart of you to keep the energy savings in mind throughout the buying process. When you get new windows installed, you have to buy the windows and pay for the professional installation. But once those things are complete, you are going to have much lower energy bills (and much higher comfort levels in your home, too). You can pay yourself back for the investment in what you are saving and that can help you to feel more comfortable with making the investment in the first place.
Keep Hurricane Damage In Mind
If you have even one bad storm roll through and break your windows, you are going to have a ton of damage inside your home. When the water and wind get in, it can be excruciating to cover the costs. But when you get hurricane windows installed, even if they are costly, you are going to save a ton of money the next time a storm blows through. Your windows won't break. The wind and water won't get in. You won't have interior damage to deal with at all, thanks to the hurricane windows in Pinellas County, FL you invested in.