Living on Florida's coastline means that bad weather is a constant concern. For this reason, you need to install hurricane windows in Pinellas County, FL, to ensure your house windows are secure for your family. There is no better way to do so than installing motorized hurricane windows and shutters, which come in various designs.
With so many options, the secret to selecting the ideal motorized hurricane window for your space is identifying your needs and preferences. In that case, this article will take you through the various things you need to consider to ensure you purchase ideal motorized ones.
Convenience
The ease of use of motorized blinds is their primary design feature. However, the style of your house and how user-friendly they are may influence the kind of blinds you select.
Even though most motors function the same way regardless of the manufacturer, their control mechanism can vary greatly. Motor controls can be as basic as a wall switch or as complex as a phone app that allows for remote control of your window coverings.
You might need a remote control to open and close blinds on hard-to-reach windows, or you might want your blinds to adjust the temperature inside your home as the sun moves throughout the day. Select a motorized control system that will give you and your family sufficient control to justify the investment.
Window Measurements
The window size rarely significantly affects the type of blinds you select. However, the sizes of window coverings are constrained by the types of blinds and the manufacturers of those blinds. You might be unable to completely conceal a piece of a large wall of windows in your home with just one blind.
In that instance, you'll have to decide between a variety of smaller blinds and a larger, alternative type of blind. Some businesses may even impose further restrictions on the size of motorized blinds to ensure that the motor can withstand heavy use.
Fashion and Style
Thankfully, you can practically configure all window treatments to operate automatically. However, the motor control you select may impact the type of blind you install. For instance, it might not be possible to motorize the vertical blinds on a sliding patio door that is regularly opened. Instead of using a motor that moves slowly, it might be simpler and faster to move the blinds by hand.
You can also alter the temperature in your home by letting or blocking out sunlight with the right blinds. The best choice might be motorized cellular blinds that can be configured to open from both the top and the bottom.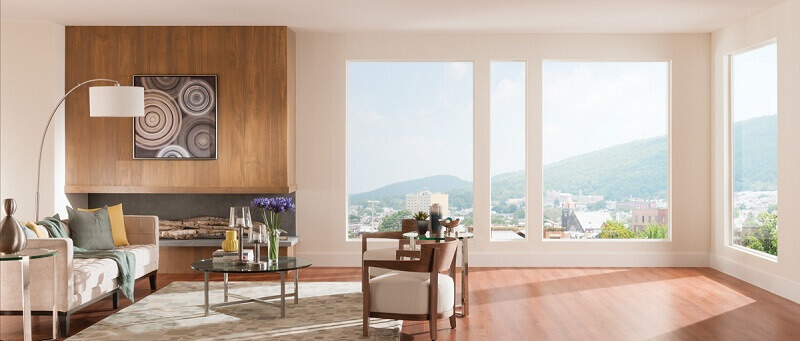 Accessories
There are numerous ways to change window treatments and blinds. There are virtually endless combinations of qualities and patterns to combine them. You still have options after identifying the ideal motorized blind for your needs in terms of type and style.
Roman blinds are the most individualized because you may pick the fabric, pattern, fold length, and hanging method. In addition, it is possible to modify the wire routing to let in less light. The capacity to filter or exclude light, insulate, and be operated by hand are other bespoke choices.
When it comes to hurricane windows with motorized blinds, you need to select the best that meet your needs because they are an investment. Contact us if you need help installing hurricane windows in Pinellas County, FL.