A home is one of the most significant purchases you will ever make. Therefore, protecting the investment from storm damage should be your priority if you live in a region of the country that experiences frequent hurricanes.
Consider installing hurricane windows in Pinellas County, FL, and hurricane shutters on your property to protect it from harsh and intense hurricanes. Hurricane windows are still relatively new, but hurricane shutters have been around for a while.
Many ponder whether they still require hurricane shutters or whether hurricane windows are sufficient. This article will compare hurricane windows and shutters and discuss their characteristics.
What Are Hurricane Shutters?
Hurricane shutters or coverings are used to prevent homes from storm damage; they prevent flying objects from shattering windows during a storm. Although the negative pressure produced by high-speed wind flowing over a building roof can cause the roof to fail with the building envelope intact, this is not always the case.
Plywood is a less expensive choice that some homeowners use instead of the more common materials like steel or aluminum for shutters. The shutters are fastened to the outside of the structure using screws, hurricane clips, or a track system. You can fold away modern shutters when not in use.
What Are Hurricane Windows?
Hurricane windows are designed to withstand Category 5 hurricane conditions, such as wind gusts up to 158 mph, flying objects, large hail, or ice. You can repeatedly sledgehammer a hurricane window without making any significant cracks. In addition, the windows are made to withstand various harsh climates, including the icy cold of winter and the scorching summer heat.
Why Should You Install Hurricane Windows To The Existing Hurricane Shutters?
Nothing prevents you from combining some of these settings to create a secure system. But sticking to one approach makes more sense. The ideal alternative to choose depends on your risk appetite, financial situation, and style of life.
Typically, hurricane windows are a passive defense system, meaning you don't need to take any action before a storm to be protected by them, which makes them unique. However, the passive system is lost if shutters are placed on top of hurricane windows, and you will need to go around the home before a storm to close every shutter.
If you're cautious, consider installing hurricane shutters and windows on your house. Although it would provide a great deal of protection, it is unnecessary because it would be exceedingly expensive. You don't typically need to use both strategies because any will adequately shield you from storms.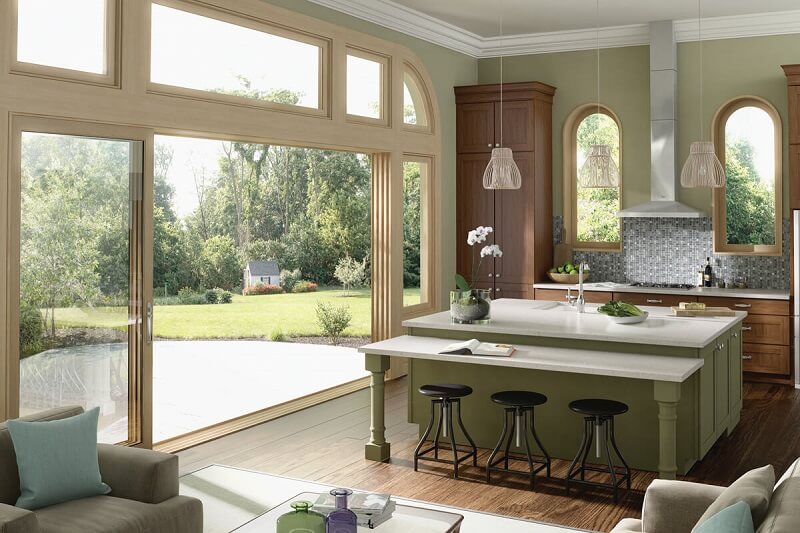 What Are The Expectations Of Installing Hurricane Windows On Hurricane Shutters?
Hurricane windows allow you to look outside and let in natural light while safeguarding your house from hurricanes. However, you can't see out of your windows while the shutters are closed. The only issue with hurricane windows is that the outer layer of glass will break if a flying object strikes them during a storm, necessitating the pane replacement.
The glass, however, will remain in place and prevent the object from passing through. This will keep the wind and rain out and safeguard your home. The effectiveness, simplicity of use, and cost of various window security measures used in homes vary.
Hurricane shutters and windows are the finest ways to shield your house from storms. Contact us for a free estimate for your hurricane windows in Pinellas County, FL.