When you are thinking that your home needs new windows, you might feel like it's time to get hurricane windows in Pinellas County, FL for your home instead of regular windows. There are plenty of things to consider in order to ensure that this is the right move for your home. Here are a few such things:
The Budget
One of the major concerns you might have when you are looking into new windows is the budget you will have to put into the project. Yes, replacement windows are an investment, but they are often well worth it. You are going to need even more money when you want hurricane windows, but that is because they are that much more worth it. You have to look into your budget, think about personal loans or financing, and other such things before you move ahead.
The ROI
Keep in mind that while you are going to have to put money into the windows, you are also going to get a huge return on your investment. Once you have the hurricane windows installed, you are going to have a big energy efficiency upgrade. That will help you to pay yourself back because your energy bills will be much lower than they were before. Your home's value will also raise so you can sell it for more than you would have otherwise. There are plenty of other benefits that you will enjoy in the meantime as well.
The Short And Long Term Benefits
When you get hurricane windows, you have short-term benefits as well as long-term benefits to appreciate. Short term, the home will look great, but you will notice as the years pass by, that benefit continues and becomes more of a long-term thing. Your home will look better not, but also in the future. Short term, energy bills will lower, but that's also something that sticks around for the long haul. Most of the benefits you see right away are also going to be benefits that you will appreciate in the future.
The Aesthetics
New windows are going to look great. They'll put a fresh, new look on your home, both inside and out. One of the great things about new windows, as a whole, is that they can make a difference in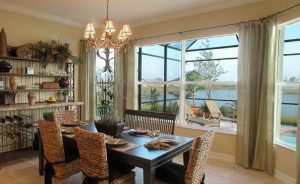 your home on both sides of the wall at once with just one project. Inside, you have that fresh look, but also more light and other benefits, like added ventilation. Outside, the new curb appeal your home has because of the new windows will be just astounding to you.
When you are looking into hurricane windows in Pinellas County, FL, it's smart to know what to expect so you can ensure that you are making the right steps in the right direction for your home. The professionals at Clearwater Window & Door Inc are here to offer you free consultations at any time. We want you to have what you need for your home and for you to move forward only when you are good and ready.