Compared to conventional glass windows, hurricane windows are designed to be stronger and safer during hurricanes. The regular window glass is replaced with hurricane glass, sometimes laminated glass. Hurricane glass is designed to resist strong winds and prevent injury from flying items. Various benefits contribute to the popularity of hurricane windows in Pinellas County, FL. They include:
Benefits of Replacing Florida Windows After A Hurricane
As a Floridian, you know how difficult storm season is and how frequently burglaries occur, mainly if your windows aren't strong. Below are the various benefits of replacing your ordinary windows with hurricane windows.
Storm Protection
Broken windows cause most of the storm-related home damage, and many homes are exposed to hurricane-force winds yearly. Hurricane windows can protect your home from these dangers. The windows protect your home from strong winds, torrential rain, and flying debris.
Greater Energy Efficiency
Storms can bring harm-causing elements such as dangerous wind, water, and debris to your home. Hurricane windows keep your home warm while also defending it from these threats. Therefore, impact windows will lower your monthly energy costs.
Noise Reduction
Hurricane windows often use laminated glass, which helps to muffle outside noise. People who reside in crowded urban areas or close to a busy highway know how infuriating some outside noises may be. Leaf blowers and barking pets can irritate even residents of calm communities. Luckily, your home can be quieter, thanks to hurricane windows.
One-Time Installation Only
If you've ever used plywood or hurricane shutters, you know how challenging it can be to install and remove them during a hurricane. The ease of use of hurricane windows is one of their key advantages. You only need to set them up once, and they will continue to shield you long after hurricane season has passed.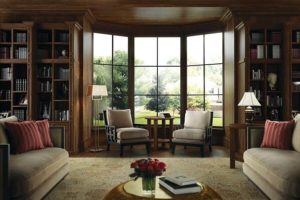 How are Hurricane Windows Constructed?
Like vehicle glass, hurricane windows have a laminated pane of glass that consists of two pieces of glass held together by a layer of durable but flexible polymer. Even if flying debris smashes the window glass, this polymer coating is designed to remain in place. This prevents rain and wind from entering your house throughout the storm. Additionally, it prevents the glass from shattering into large, dangerous pieces that could harm home residents.
Hurricane windows are usually tested for security using flying objects and debris. They have strong frames in addition to good impact resistance. However, they must be installed correctly for the best performance. Some impact windows are designed with pre-drilled installation holes to ensure proper installation, excellent performance, and peace of mind. You don't need to take special precautions before a storm for your hurricane windows to meet regional standards. Make sure your windows are locked and closed before the storm.
Installing hurricane windows in Pinellas County, FL, is a smart move toward upgrading your house. The windows shield your house from hurricanes and other severe coastal storms while reducing noise and energy consumption. Contact us to arrange a free in-home consultation if you wish to protect your home from hurricanes.