When it's time for you to get new windows for your home, you might consider hurricane windows in Clearwater, FL. There are a number of reasons to consider such windows, but, because of their name, the most obvious reason is the protection they bring to a home in the event of a hurricane. Here is what your home could be like in a hurricane, both with and without hurricane windows.
Without
Without hurricane windows, the debris that gets thrown around in the huge winds outside could easily be thrown against the glass of your windows—and break them. If even one window is broken, the wind will whip around inside your home, causing damage. The rain will get in as well and water damage is never fun. Plus, when winds like that breach your home, they cause a change in the pressure of your house. They look for a way out and they usually push upward. That could damage your roof and the entire structure of your home.
With
Having the hurricane windows on the house makes a huge difference. With those windows, it doesn't matter what debris is flying around outside. Even if it hits the windows, they won't break. Your home's interior is completely safe and sound against whatever the winds want to throw your way.
Without
Because the wind, rain, and so on got into your house, once the hurricane rolls through, you could be looking at pretty big repair costs. Insurance could cover some of it, but you may  have lost items that simply can't be replaced, like pictures and other such things. The damage will take a lot of time to fix and recover from.
With
You could have significant work to do in your hard and to the surrounding exterior areas of your property, but the interior of your home is safe, sound, and intact.
Without
If you don't have hurricane windows, you might have boarded up your house with hurricane shutters. You can't see a thing and it's extra dark and scary in your house.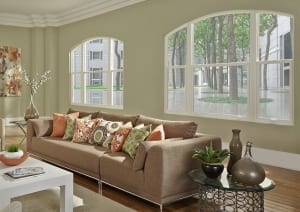 With
Weather can be fascinating and with hurricane windows installed, you can keep the windows free from boards so you can watch the storm as it occurs and know what you're up against.
There are a lot of other good reasons to get hurricane windows in Clearwater, FL. Did you know that they raise the efficiency of your home quite a bit more than other windows? Did you know that they can block more sound out of the house? Before you make a final decision one way or the other, talk to the professionals at Clearwater Window & Door Inc about the options. Yes, hurricane windows cost more, but they are worth the investment. You can pay yourself back in higher home value, through lower utility bills, and in many other ways. Plus, the safety of your family is priceless and it's usually only a matter of time before a hurricane rolls through this region.