Your laundry room may not be your favorite room in the house, but if you're honest, you do spend more time there than you'd like. Since it is a place where you sort and fold, you may as well make it a space you enjoy. Consider hurricane windows in Pinellas County, FL to brighten the room with natural light, among other improvements. Here are some things you can do to step up the laundry room's look and feel.
Hang Artwork
One nice thing to do to spice the room up a bit is to find some cute artwork. You can do something laundry-related, like a nice saying about laundry that makes you laugh or something completely unrelated that you just enjoy looking at. Having a few pieces of art on the wall can really make the room look nicer.
Make The Most Of The Space
Laundry rooms are often small spaces and it can get cramped in there when you have a lot of extra stuff in the way. Instead of trying to work around everything, make the most of the space. Hang some rods to help you with drying and install shelving over the washer and dryer so you have the most possible space available to you while you get things in order.
Consider Wallpaper
Wallpaper might not be right for every room of the house, but the right kind can look nice in a laundry room. You can get a bright color to help you make the room look larger or you can get something that makes it feel like an outside space, like clouds or rainbows. Something cheery will help the work you have to do in that room go by faster.
Paint The Ceiling
Again, you may not want to mess with the ceiling in just any room, but the laundry room is a small face that can act as a fun experiment. You might like neutral ceilings in other rooms, but in the laundry room, try yellow or another sunny color to give the space a new look and feel that can really make it someplace you enjoy—at least more than you did before.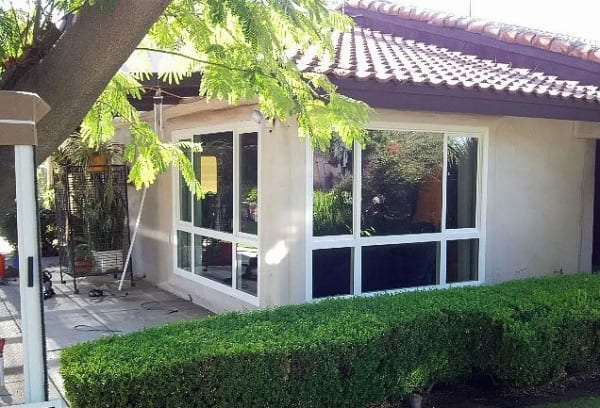 Install A Hurricane Window
If your laundry room is against an outside wall, you might consider installing a hurricane window into the space when you get other windows replaced. Your home will still be protected and it will be even more energy efficient. But at the same time, you get natural lighting, which will make you feel more productive when you have to use the space.
There are lots of things you can do to the laundry room to make it a better place for the kind of work you have to do. If you have decided that you want hurricane windows in Pinellas County, FL to be a part of that, then contact the professionals at Clearwater Window & Door Inc and we will come to your home for a free consultation and assessment and take a look at the space you have to offer.